SlashGear Week in Review - Week 21 2009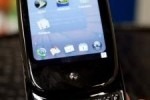 The SlashGear team have been surprisingly mobile this week, with part one of our Lincoln MKS road-test, and toting Sprint's version of the MiFi 2200 portable EVDO hotspot around.  We still found enough time to get frantically excited about the Palm Pre, though, which we now know will launch on June 6th for $199.99. 
That excitement is tempered with the ongoing rumors that stocks may be severely curtailed on launch day.  Not only have Best Buy and RadioShack insiders been talking of minimal handset numbers come June 6th, Sprint's own CEO is warning that the Pre will likely be in short supply for the first couple of months.  The concern is that all of Palm's momentum since CES back in January could fizzle out, as Apple are expected to announce a third-generation iPhone two days after the Pre's launch.
Elsewhere in the Apple ecosystem, notorious analyst Gene Munster pooh-pooh'd talk of an Apple Media Pad anytime before 2010.  That leaves the stage free for some less impressive, but undoubtedly less expensive alternatives, and the best are coming from little-known names in the Far East.  SmartQ's 7 MID has a bargain $189 sticker and we saw the first unit unboxed earlier this week, while Korean firm mintpass are talking about their second-gen mintpad.  Slightly closer to launch, Archos are expected to announce their Android 3G PMP/MID on June 11th.
If something larger, with a full hardware keyboard, is your preference, then we've seen a few interesting netbooks this week.  Dell's Latitude 2100 has a serious education bent to it, but could still find favor with mainstream buyers, while ASUS did their best to swell Eee PC ranks with the 1005HA and 1000HV, the latter toting a discrete ATI Radeon graphics chipset.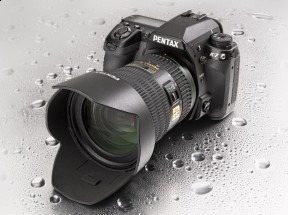 Finally, Pentax's K-7 DSLR finished lurking about in the shadows and instead got all official, while Google pushed out v2 of their Chrome browser.  Plus we unboxed and brought you a video demo of the BenQ Joybee GP1 pocket-projector; slightly bigger than a pico-projector, but promising higher quality along with the extra size.  We'll tell you whether it lives up to the promise in the full review this week.