ASUS Eee PC 1000HV with ATI Radeon HD 3450 graphics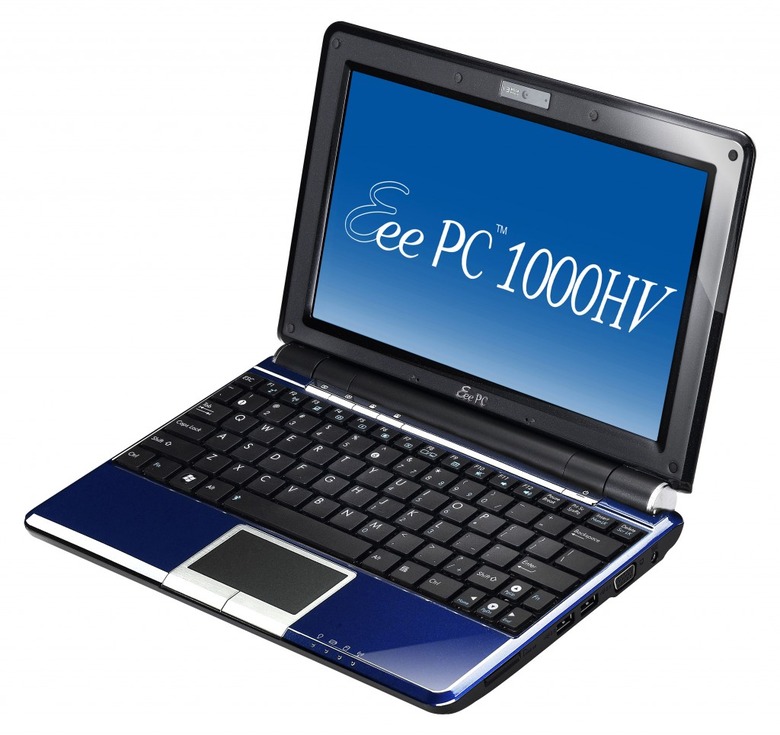 An unannounced ASUS netbook has turned up for pre-order online, packing discrete ATI graphics.  The ASUS Eee PC 1000HV pairs Intel's Atom N280 1.66GHz processor with an ATI Radeon HD 3450 video card with 256MB of its own memory; it also has a 10-inch 1024 x 600 display, 1GB of RAM and a 160GB hard-drive.
Connectivity includes VGA, three USB 2.0 ports, ethernet, audio in/out and an SD(SDHC)/MMC card reader, plus WiFi b/g/n and Bluetooth 2.0.  No sign of any HDMI or DVI output from the Radeon HD 3450.  There's also a 1.3-megapixel webcam, speakers and microphone.
The battery is a 6-cell pack good for five hours of runtime, and the whole thing measures 26.6 x 19.12 x 3.8 cm.  The Eee PC 1000HV seems basically to be a 1000HE but with a standalone graphics card; no official pricing, but online it's being listed (in blue, as the 1000HV-BLU007X) for between €304 ($423) and €449 ($624).
Update: ASUS Italy have apparently confirmed that the 1000HV will only be available through Computer Discount, priced at €449; the other stores are private affiliates.