Sprint MiFi 2200 mobile hotspot unboxed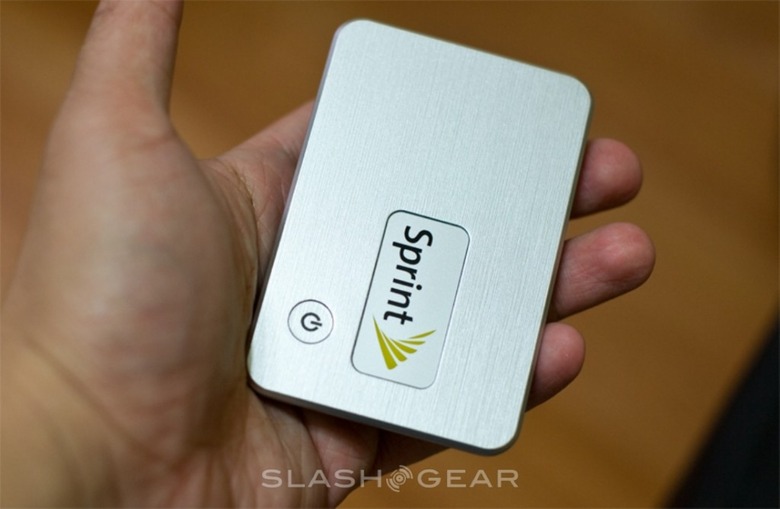 Sprint weren't going to let Verizon get all the MiFi 2200 EVDO Rev.A mobile hotspot love, and so sent over their version of the Novatel modem for SlashGear to take a look at.  Since both units are, technically, identical, there's no surprise as to what the Sprint MiFi is: a battery powered EVDO modem, capable of sharing out its connection to up to five WiFi devices.Unboxing video after the cut
Like the Verizon MiFi, you can choose from an unsecured connection (not advised, considering there's a 5GB data cap and $0.05/MB overage charges) through WEP, WPA and WPA2 encryption.  There's also a firewall and the battery is rated for up to 40hrs standby or four hours of use.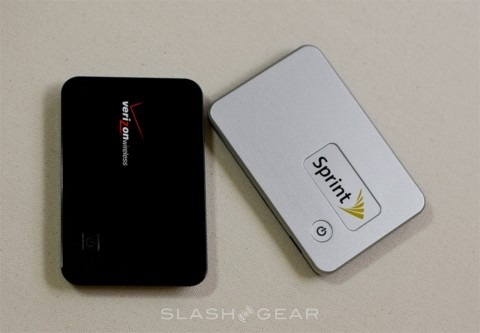 In the box there's a sleeve case for the MiFi, printed instruction guide, AC adapter and a USB cable.  The main difference between the Sprint MiFi and the Verizon MiFi – aside from case color – is that Sprint offer access to the hardware's GPS receiver, where Verizon don't.  Sprint say that can be used to access mapping and location-based services, which is something we'll be testing out the usefulness of over the next couple of days.
As for speed, while obviously it's tough to compare two different networks and it'll be dependent on your location, we're finding that the Verizon version offers almost twice the download speed and more than double the upload speed of the Sprint MiFi.  Ping times are halved, too.  There's no reason to suspect that there's anything hardware-related affecting those speeds, so right now we're putting the shortfall down to Sprint's network.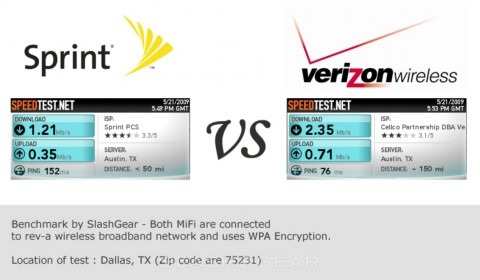 We'll have the full Sprint MiFi 2200 review very soon, so until then enjoy the unboxing video!
[vms 023646ede0e1f7c1eac7]