Sprint CEO warns of Palm Pre shortage at launch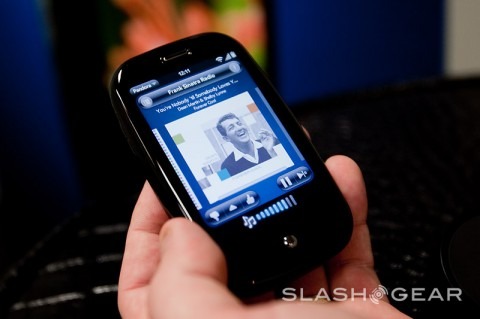 Those hoping to come home with a Palm Pre on June 6th might do well to start queuing early, as Sprint CEO Dan Hesse predicts the carrier will not have sufficient handsets to meet initial demand.  Speaking at an investors conference, Hesse explained the relative shortage of Pre advertising as down to managing consumer expectations.  Meanwhile, an unnamed source at a Sprint retail partner has revealed that there will be less than 30,000 Pre units available at launch.
"We don't intend to advertise it heavily early on because we think we are going to have shortages for a while. We won't be able to keep up with demand for the device in the early period of time." Dan Hesse, CEO, Sprint
Right now it's unclear whether that 30,000 figure is specific to one launch partner – the Pre will be available from Sprint stores and web retail, together with Best Buy, Radio Shack and select Wal-mart stores – or refers to the total number of handsets available.  If the latter, it seems almost certain that many would-be buyers will go home disappointed.
It's not the first time that doom has been forecast for Sprint's Pre launch; Collins Steward analyst Ashok Kumar prompted controversy at the start of May by suggesting that hardware and software issues had led to reduced Pre production.  The danger now is that, with a new iPhone tipped for announcement at Apple's WWDC just a few days after the Pre is released, buyers who would have picked up a Pre will instead be tempted to wait for the next-gen iPhone rumored to hit the market on July 17th.
[vms 29ed4da8c3d3f5a3ae7c]
[via My Pre]