SlashGear Morning Wrap-up: October 19, 2012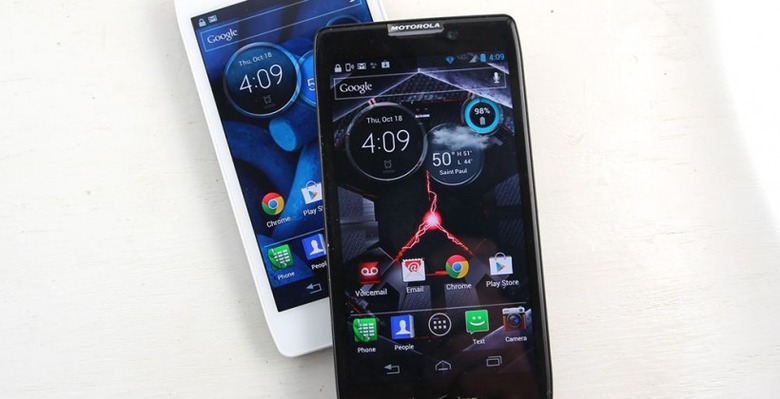 This morning we're jumping in on space with the NASA Curiosity rover swallowing its first cup of dirt from Mars. Verizon has been confirmed to be working with carrier billing for the Google Play store sooner than later, and we've got some Motorola DROID RAZR MAXX HD in some comparison hands-on action with the DROID RAZR HD for you – with battery results coming up quick! Google reports that they've sold up to 1 million Nexus 7 tablets, this news amid the rest of the undeniably terrible mistake made yesterday when one of their PR companies released their financial results yesterday early.
If you head down to your local Microsoft Store you could potentially get a Surface launch day reservation in your name. The Samsung Galaxy S III is coming to MetroPCS rather quickly. Sony will not be issuing any Jelly Bean updates inside the year 2012, and everything named Xperia before 2012 will not be getting an update at any time, no matter what. There's a lovely time lapse video out there today showing the space shuttle Endeavour's final mission.
The folks at Fujitsu are bringing the heat to Windows 8 with the Esprimo X913-T multitouch all-in-one as well as a collection of Windows 8 tablets. If you're waiting for the Nissan Juke-R, you'll be crying when you see the first one on the road soon. The new name for 4K TV sets is Ultra High Definition, or Ultra HD, according to the Consumer Electronics Association.
The game Marvel: War of Heroes has been launched for iOS and Android, both at once. The BBC iPlayer has received the coveted Jelly Bean upgrade this week. The game Skylanders Giants is set to be popping up by the 21st of October, right in time for the holiday season. The iCade 8-bitty from ThinkGeek is also out on the market – right this minute! Finally – but not least of all – you'll be glad to know that an "expert" has said that the Microsoft Surface is not sharper than the iPad – check the details!