Marvel: War of Heroes Launches for iOS and Android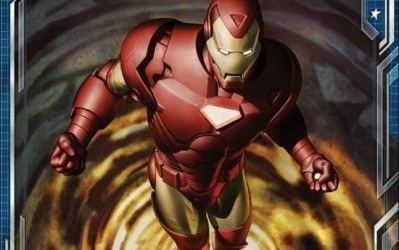 We talked briefly about the coming video game app from Marvel called War of Heroes back at the beginning of the month. At the time, the game was slated to launch on October 11, but the launch didn't happen until yesterday. If you missed that official launch, you can get the game on Android or iOS devices right now.
The game has players stepping into the shoes of a SHIELD agent and teaming up with Marvel superheroes that we all know and love. The video game is based on a completely original script that was written with cooperation from Marvel. The game is described as an "incredibly unique handcrafted card-battle game."
I've always thought games that were digital yet were based on cards were quite strange. The game promises more than 200 types of cards that feature heroes and villains from the Marvel universe. Players are able to recruit Marvel characters into their deck, including Spider-Man, Captain America, The Hulk, and a lot more.
The player can combine various heroes to create the ultimate team to defeat their enemy. The game also promises new Marvel characters, and events tied to the Marvel Universe will be added regularly. That means the game will continue to evolve and change over time.