Samsung Galaxy S III Coming To MetroPCS October 22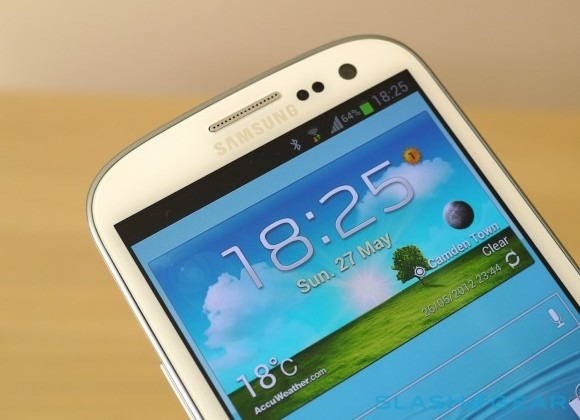 Regional carrier MetroPCS announced last month that Samsung's Galaxy S III would be hitting its network sometime in October, and the carrier has kept up on its promise. The handset will be arriving to MetroPCS on Monday, which means you'll have a long weekend ahead of you if you're wanting in on the fun.
Come October 22, you'll be able to grab one of Samsung's Galaxy S III devices on a cheap carrier, and they even announced pricing today as well so that you can start counting those pennies in your piggy bank. Off-contract pricing for the GS III will be $499, with LTE plans running anywhere from $30 to $70 a month.
The Galaxy S III will be MetroPCS's most powerful smartphone to date. The handset has a huge 4.8-inch SuperAMOLED 720p display, and beneath that is a 1.5GHz Qualcomm Snapdragon S4 processor with 2GB of RAM. On the back there's an 8MP rear camera that's capable of shooting 720p video. It also has WiFi, Bluetooth 4.0, NFC, and a barometer.
While the Galaxy S III is currently running Android 4.0 Ice Cream Sandwich, Samsung has said that a long-awaited Android 4.1 Jelly Bean update is on its way within the next couple of months. We highly recommend that you read our full review of the device if you've never played around with one, and also check out our hands-on video above to see the phone in action.