Fujitsu gets touchy-feely with Windows 8 tablets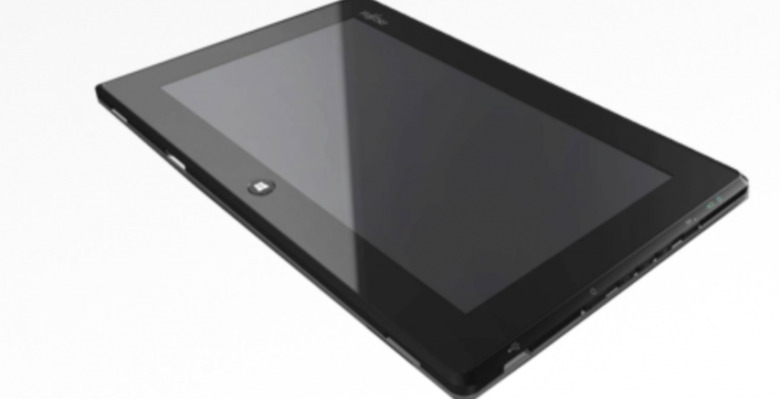 Fujitsu is talking tablets again, and specifically how Windows 8 plays nicely with its touchscreen line-up that now includes the Stylistic Q572. The 10.1-inch Windows 8/Windows 8 Pro slate joins the Stylistic Q702 and Lifebook T902 first announced earlier this year, with an AMD dualcore Z-60 APU processor and 4GB of memory, along with Radeon HD 6250 graphics.
The Stylistic Q572 also has a choice of solid-state drives – from 64GB to 256GB – and digital pen input with a dual-mode finger/stylus touchscreen running at 1366 x 768. Connectivity includes optional 4G LTE, standard WiFi, optional Bluetooth, gigabit ethernet, HDMI and both a USB 2.0 and USB 3.0 port.
There's also a docking connector, memory card slot, two digital microphones, audio in, audio out, and a pair of webcams: HD resolution up front, and 5-megapixels on the back. The Q572 measures in at 273.5 x 176 x 13.9 mm and weighs 820g.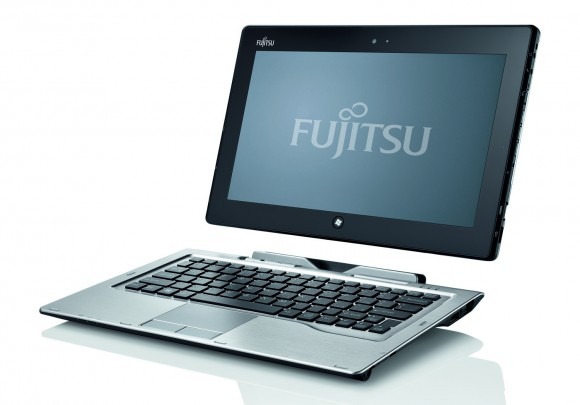 Meanwhile, the existing Fujitsu tablets each get an upgrade to Windows 8, with the Intel powered Stylistic Q702 – shown above – running the new OS on an 11.6-inch docking hybrid form-factor, complete with a detachable keyboard. Alone, it will run for over 4hrs, but when docked it will last for up to 9.5hrs, Fujitsu claims.
Finally, the Lifebook T902 is a convertible 13.3-inch model with a choice of Core i5/i7 processors, a swiveling 1600 x 900 touchscreen, integrated optical drive, and optional 4G LTE. It's more powerful than the other models, though the compromise is weight and bulk: at 1.89kg, it's a hefty notebook to carry around in your arms all day.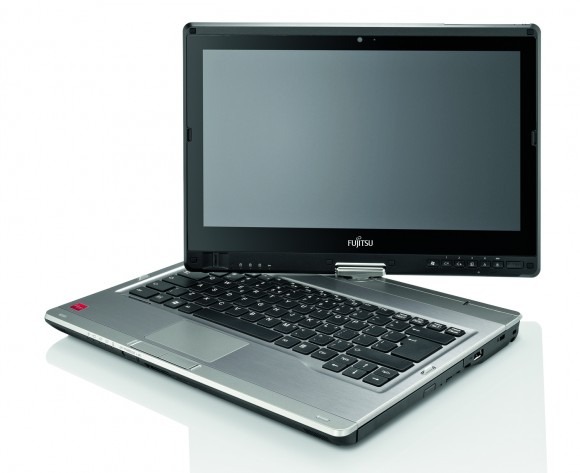 Fujitsu's updated range will go on sale alongside Windows 8, on October 26. Pricing is yet to be confirmed.