Fujitsu announces Stylistic Q702 and LifeBook T902 laptops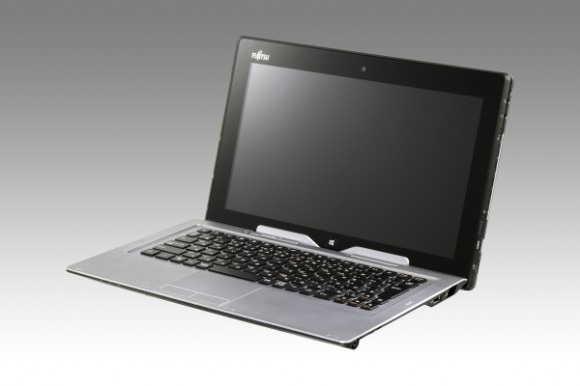 Fujitsu has today unveiled two new laptops in its range. The first is a laptop and tablet hybrid dubbed the Stylistic Q702, while the second is a convertible laptop (remember those?) called the LifeBook T902. The Stylistic Q702 is constructed from a magnesium shell that weighs around 850 grams, doubling as a laptop when inserted into the keyboard dock which also provides extra battery life.
It's on the large side at 11.6-inches, but features an LED backlit 1366x768 display and a Core i3 or i5 Ivy Bridge processor. 4GB of RAM comes as standard with the tablet, and you can configure the hard drive up to a 256GB SSD. Graphics are handled by the integrated Intel HD 4000 GPU, and there's USB 3.0 and 2.0 ports as well as HDMI output and an SD card slot. Once you dock the tablet into the keyboard, you get an extra 4-cell battery as well as an Ethernet jack and VGA output.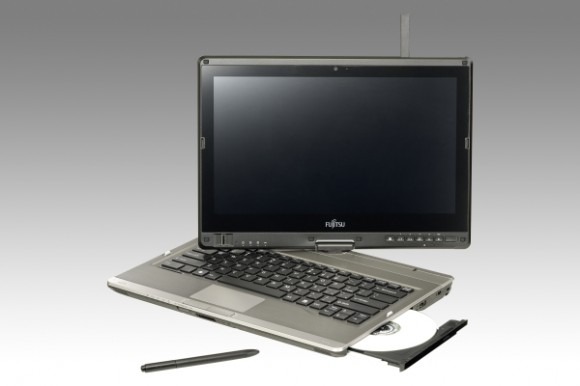 The LifeBook T902, meanwhile, features a 13.3-inch 1600x900 display with Gorilla Glass. Inside is an Intel Ivy Bridge Core i5 or Core i7 processor, and up to 16GB of RAM. The default hard drive is a 320GB offering, although you can configure up to a 256GB SSD. The laptop includes two USB 3.0 ports and a single USB 2.0 port, HDMI output, VGA, Ethernet, an SD card slot, and the option for 3G or 4G connectivity depending on the market. A 1080p webcam can also be configured, with battery rated for around 7 hours and 40 minutes.
The Stylistic Q702 and LifeBook T902 should both be available sometime in the third quarter, with the Q702 starting from $1,099 and the T902 at $1,899. Both will be running Windows 7 when they ship, but can be upgraded to Windows 8 without any issues.