SlashGear Morning Wrap-Up: March 14, 2012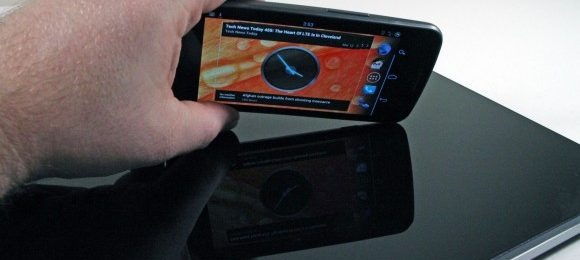 Believe it or not, the new iPad still has not formally been released – you'd be hard pressed to guess it with all the news surrounding the dropping of this brand new monster, and we've done our share of the reporting to be sure! In addition you'll find that Verizon is ramping up for the release (but not just for the release) with 4G LTE in a total of 400 markets by the end of 2012 while we give you a full fledged guide on how you're going to buy for cheap or otherwise attain an iPad by the end of this week: Your Friday new iPad gameplan. One thing you will want to do whilst standing in line is hit up the ol' AOL Instant Messanger one way or another since it's about to be dead!
Over in New York City (and in New Jersey, as it were), they've discovered a new species of frog! Not the type of news we normally have up on SlashGear, that's for certain. The hacker teams at Anonymous have released their very own operating system for mass consumption. Meanwhile an ex-Microsoftie takes on Windows 8 by calling it "broken" in many ways.
Both Samsung and Panasonic are thinking about and reporting one way or another that they'll be creating Android-based cameras in the near future. We've got hands-on with the brand new Control4 motorized in-wall iPad dock and have reviewed no less than two notebooks in the past 24 hours. Have a peek at our HP Envy 14 Spectre Review as well as our Sony Vaio S series 13.3-inch 2012 refresh Review for all the notebook action you can handle!
Then of course don't forget the most important two stories of the day thus far, the first being the Encyclopedia Britannica deciding to stop all print publication of their all-encompassing wordsmithing. Then there's a bit of talk by scientists on the possibility of Armageddon and the blasting of asteroids galore.