Sony Vaio S series 13.3-inch 2012 refresh Review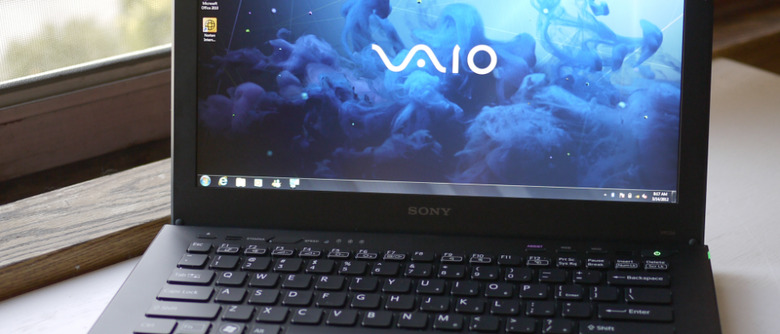 The next generation of Vaio S-series laptops from Sony has arrived and we're taking a look the the most basic model here today – the 13.3-inch with Intel Core i5 processor inside, matte black. This ultraportable laptop comes with the standard f-series keyboard, a switch which allows you to switch between Discreet graphics and AMD, the ability to keep working as long as possible with the former option or to be ultra productive with apps such as Photoshop with the latter. We're going to take a look at if this beast is worth the $779.99 it costs for its least expensive configuration – let's see!
Daily Use
This notebook is just 3.65 pounds, is relatively thin, and is set to be your own personal workhorse with not just a 4400mAh battery inside, but an additional 4400mAh Sheet Battery you can also purchase separately that effectively doubles your work time. This beast has two USB 2.0 ports, one USB 3.0 port, VGA out, HDMI, SD card and Sony HG Duo MagicGate card readers, ethernet port, and headphone jack. This laptop features a CD tray which you're able to use as a CD/DVD burner or you can upgrade to a Blu-ray Disk player for an additional $100.

This device has a lovely 13.3-inch LED backlit display with 1366 x 768 pixel resolution, this backed up with AMD Radeon HD 6470M hybrid graphics and Intel Wireless Display technology under the hood. On screen you're working with Windows 7 Home Premium 64-bit unless you'd like to upgrade to Professional or Ultimate, the former costing $50 and the latter costing you $150 extra. You've got a bit of a customized interface as well with a pull – down menu appearing at the top of your display containing a few excellent applications such as Sony's own Music Unlimited. This app in particular adds some value to your experience as it works across quite a few Sony devices such as the PlayStation 3 and PS Vita as well.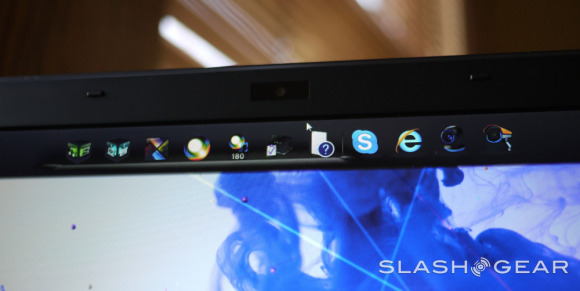 This laptop is the kind that's unassumingly powerful. I've been using it for quite a while now as a daily driver and the only thing that's been bothering me is the placement of the touchpad. It's sitting right at the edge of the notebook, right on the lip, this not exactly a natural place for me to be tapping it regularly. If I'd always been using a Vaio I suppose it would be perfectly fine, especially since the buttons and the pad itself are extremely responsive and amongst the nicest added to a Windows-toting machine in this modern market of ours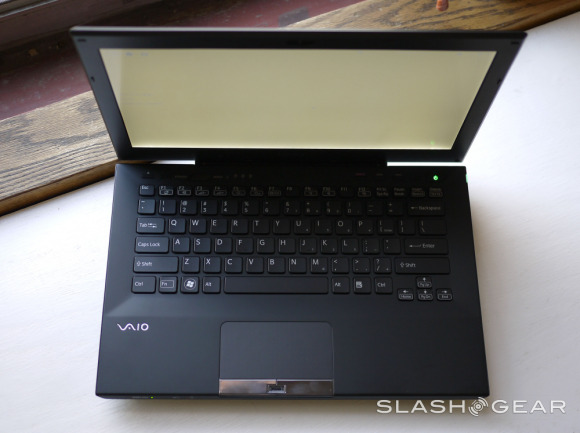 This device is ready for Windows 8, but does not have a touchscreen as you may want to consider for the oncoming storm of touch-sensitive applications. It's a certainty that Windows will always be able to work without you needing to touch your screen, on the other hand, and if you are using this computer for work exclusively, you'll be just fine without a touchscreen display. The notebook is black, has the word Vaio on the back, and isn't so thin you're going to cut your finger on it – what I'm saying is that it looks average despite the advanced set of functions within.
[sgbenchmark id=155 show=system]
The performance of this machine has been good. I'm used to working with i7 processors at this point having been reviewing them on machines for the past few months and working with a MacBook Pro on the regular, but as it happens, the major bulk of the work I do on a regular basis works perfectly fine and quick with the i5 this device has. Have a peek at the performance of this machine here and marvel at its beauty:
[sgbenchmark id=155 show=score]
Battery and Power
The battery has been pretty excellent, especially with the Sheet Battery add-on of course. I was surprised by the 4400mAh classification of the battery since even tablet computers are coming out with more than that on the regular – the new iPad has more than twice that power! But what do you know – this machine was able to work a day with low usage, no problem. Streaming video from the web out to an HDTV via HDMI without being plugged in resulted in a couple of 2 hour movies being played without needing to grab more power – twice as much with the battery add-on.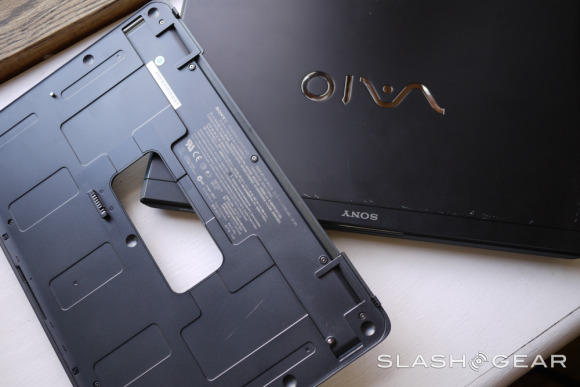 The ability to switch back and forth between setups for functionality or speed has been amazing – if this machine was meant for the greater consumer market, I'd suggest perhaps taking the gigantic physical switch and integrating it into the software, but because this machine is aimed at a specific market – those looking to switch rather often, the switch is excellent. It's not especially beautiful, but it certainly does work.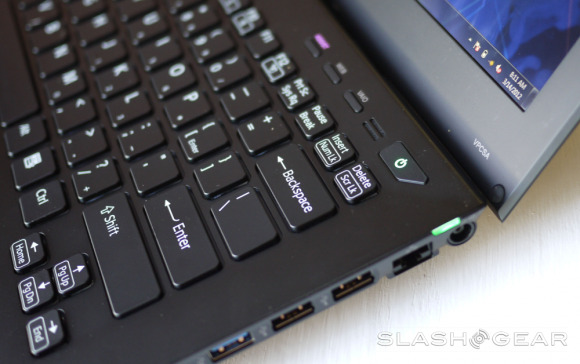 Wrap-up
This ultraportable notebook is ready to be your general work machine all day long. Once again I must mention that it's unassumingly styled, certainly not made to make anybody turn their heads in massive appreciation for the aesthetics of the casing itself, but it is ready to get the job done. There are so many lights flashing and notifying you of the functions of the beast within that you'll know instantaniously that Sony didn't waste any time trying to buff any shortcomings of the hardware out – it is what it is, and what it is is worth the cash you're going to pay for it.
This machine is ready to be your 2012 summer season school driver, everyday Windows-based work driver, and web browser for any and all occasions. Grab the unit with any and all modifications you like from Sony's online store for $779.99 at its least expensive. Shipping now!