Carrier slashes new iPad price for data addicts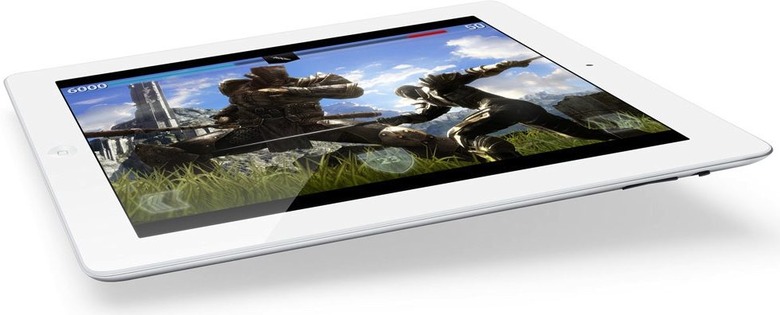 UK carrier Three is offering a new iPad for as little as £99 ($155), with new subsidies on the third-generation Apple tablet for those willing to eschew month-to-month data plans. Inking a two-year agreement nets you 15GB of data per month on Three's HSPA+ network, with a 16GB new iPad for £99 on a £29 ($45) per month plan or for £159 ($249) on £25 ($39) per month plan.
The 32GB and 64GB models are also on offer, with the 32GB starting at £169 ($265) and the 64GB at £249 ($390). Three will also be offering month-to-month data plans, either at £7.50 ($12) for 1GB of data or £15 ($24) for 10GB, for use with unsubsidized new iPads.

Signing up for an agreement does tie you into data, but if you think you'll be using it every month then Three's plans actually work out reasonably cost effective. For instance, the 64GB new iPad on the £25 plan costs £899 over the course of the contract: if you bought an iPad upfront, the same model would be £659, leaving you £240 over two years – or £10 per month – for data service, which won't get anywhere near 15GB.
Three currently offers 21Mbps HSPA+ – for real-world speeds in the region of 10Mbps, the carrier claims – but will be upgrading to 42Mbps DC-HSPA capacity over the summer.
The new iPad goes on sale in Three stores – as well as in Apple Stores – in the UK on Friday morning. More details in our Apple Hub.