SlashGear Evening Wrap-Up: September 18, 2012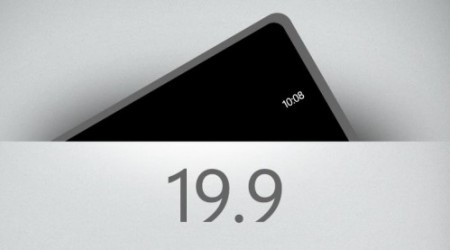 Welcome to Tuesday evening, folks. Tomorrow morning, HTC will hold its long-awaited Windows Phone 8 event, and unsurprisingly, we received a fair bit of HTC news to report on today. HTC started things off today by teasing a new Windows Phone 8 handset for tomorrow's event, keeping the details short and sweet. Looks like we'll just have wait until tomorrow to find out more. The HTC Windows Phone 8X – also known as the HTC Accord – suffered another leak today, shortly before the phone is expected to be revealed in New York tomorrow.
Samsung today denied rumors that its Galaxy S IV will be launching in February 2013, and we found out that the LG Optimus G will be launching in the US by November. Speaking of the Optimus G, we went hands-on with its QSlide picture-in-picture feature today, and the iPad Mini was spotted in some leaked images today, suggesting that a launch may be coming up soon. Motorola announced the new RAZR i today, and we were right there to go hands-on with it, so be sure to have a look at that.
Apple's new EarPods were the subject of a new iFixit teardown today, and the sales ban on the Samsung Galaxy Tab 10.1 will stay in place for the time being, despite Samsung's requests to have it lifted. AT&T has some new net neutrality worries today over its 3G FaceTime restrictions, and Twitter got a pretty big UI update on iPad today as well. Even though Nintendo won't be offering standalone Wii U GamePads at launch, it assured prospective buyers that they can get replacements if their GamePad breaks (for a fee, naturally).
With iPhone 5 hype as high as its ever been, Apple's stock price rose above $700 for the first time today, and McLaren unveiled its ultra-sleek P1 Supercar (if you buy one, can we take a ride?). ioSafe needs your help bringing its N2 fire and waterproof NAS to market, while RIM and Microsoft shook on a licensing deal that will give RIM access to Microsoft's exFAT system. ZTE started teasing a new Windows Phone 8 handset and a Windows 8/Windows RT tablet in a rather strange way today, and 20th Century Fox struck a deal that will see 600 of its movies up on the Google Play Store. Finally tonight, we have a couple of interesting space and science stories for you: scientists are saying that warp drive may not be as unrealistic as it once seemed, and the Dark Energy Camera has returned its first images of deep space – prepare yourself, because they are amazing.
That does it for tonight's Evening Wrap-Up! Enjoy the rest of your night, folks!