Motorola RAZR i Hands-on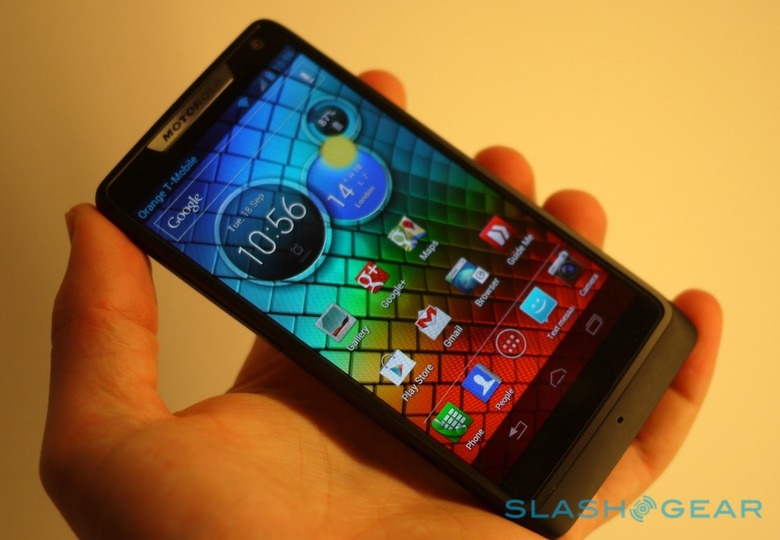 Motorola has a lot to prove now its under the Google umbrella, and the RAZR i has taken an atypical path with its choice of an Intel Atom 2GHz processor. Announced this morning in London, the 4.3-inch RAZR i is one of those rare devices where the in-hand feel belies the screen size on offer: Motorola's "edge to edge" design language may smack of hyperbole, but it does add up to a surprisingly compact handset despite the 720p qHD HD panel.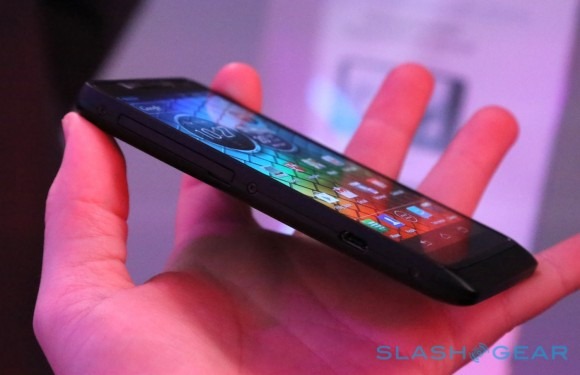 And what a panel: the RAZR i's Super AMOLED screen is a vision, a genuinely impressive display with graphics that sit just beneath the fingertip, and brightness and detail that make it perfect for video playback. [Update: Motorola told us 720p resolution at the event; in actual fact it's qHD] It's a surprisingly light handset too, Motorola eschewing the traditional metal for more of its favored Kevlar, and while the raw-effect back may be a little try-hard in its look, the phone doesn't feel cheap.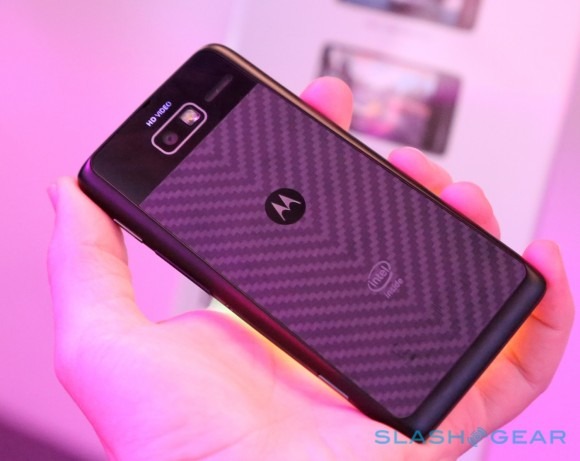 It's too early to talk performance, though we'll be putting the RAZR i through its paces in the full review to see how Intel's 32nm chip keeps up with the ARM processors we'd more typically see in a smartphone. However, Android – Ice Cream Sandwich, sadly, not Jelly Bean – showed no lag in our brief play, and Motorola's customizations, such as a "Circles" launcher, work smoothly.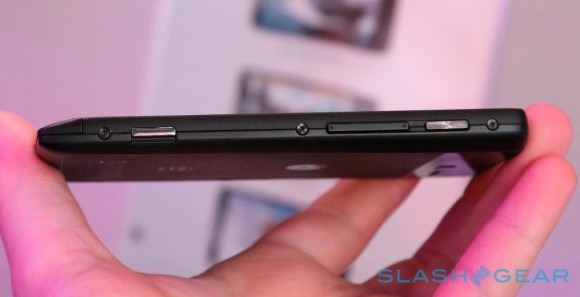 There's also customization in the camera app, with a new HDR mode that automatically suggests turning it on when the RAZR i decides the scene warrants some extra punch. It's possible to shoot stills while simultaneously recording video, too.
In short, it's a surprisingly compact handset for those who want a big screen without a pocket compromise; what may end up being the weak link is Intel's chipset, but we won't know that until we run it through the gauntlet of daily use.
Motorola RAZR i Hands-on video: