Windows Phone 8X aka HTC Accord spotted with Verizon LTE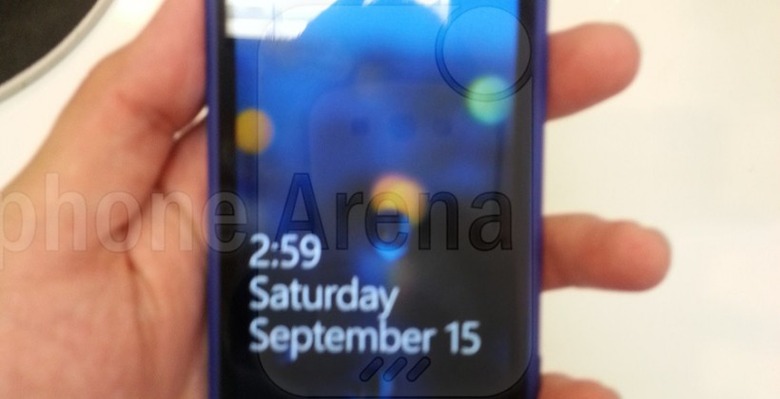 What's tipped to be one of HTC's new Windows Phone 8 devices, the HTC Accord believed to launch as the "Windows Phone 8X," has shown up in the wild. Expected to be officially revealed at a New York event tomorrow, the phone in the live photo sent by an anonymous phoneArena tipster also bears Verizon branding, and the source says it will also support the CDMA carrier's LTE network.
Those earlier leaks also suggested some specifications we can expect, including a dualcore Qualcomm Snapdragon processor, 4.3-inch display, and an 8-megapixel camera. Interestingly, the leaked specs also claimed that the 8X/Accord would be able to record 1080p Full HD video using both the front and rear cameras.
Other tidbits include Beats Audio, Bluetooth 2.1+EDR, WiFi, GPS and NFC, while physical ports will consist of microUSB and a 3.5mm headphones socket. No microSD has been mentioned, however, which would mean the rumored 16GB of internal storage is all buyers are getting.
We'll know more after HTC's event tomorrow, when the company is expected to spill all the details on its new range. What we really want to know, however, is when the Windows Phone 8 smartphones will actually reach store shelves, but we may have to wait for Microsoft to officially launch the OS before manufacturers can step up with that news.