SlashGear Evening Wrap-Up: November 29, 2012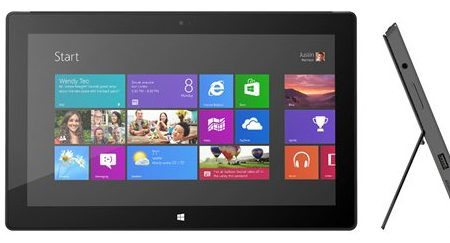 Welcome to Thursday evening everyone – we received some pretty big news this afternoon, so let's just jump in! Microsoft announced today that we'll be able
starting in January, with the 64GB model demanding $899 and the 128GB model going for $999. Apple
, complete with a brand new user interface and iCloud at every turn, so get those updates going. We also heard that Google is looking to deliver information to you
for it, which is pretty cool but also a little bit creepy.
There's a new trailer for the
that seems to tease something along the lines of a digital instrument panel, and today NVIDIA released
, seemingly in preparation for the incoming launch of Far Cry 3. The new
has arrived and it lets you name your price on a collection of big THQ games including Saints Row: The Third, Metro 2033, and Darksiders, so be sure to check that out if you game on PC.
announced today that it will be supplying the sound system in the 2014 Acura RLX, while Meryll Lynch thinks it won't be long before we see
.
VLC has
campaign for its Windows 8 app, and the HTC HD2, a phone that originally shipped with Windows Phone 6.5, has been given a
. Barnes & Noble's
show the company spending a lot on digital content to keep up with Amazon and Apple, and the big G announced today that
will soon be getting support for website publishing. Gameloft's
was given new Red Bull-themed cars today, and the
comes with an e-ink display, but it needs your help over at Indiegogo.
As always, we also have a few original articles up on the site this evening. Don Reisinger tells us why Nintendo's new
, while we went eyes-on with both the
and
at the LA Auto Show. That does it for tonight's Evening Wrap-Up, we hope you enjoy the rest of your night folks!