GT Racing: Motor Academy gets 3 new Red Bull-themed cars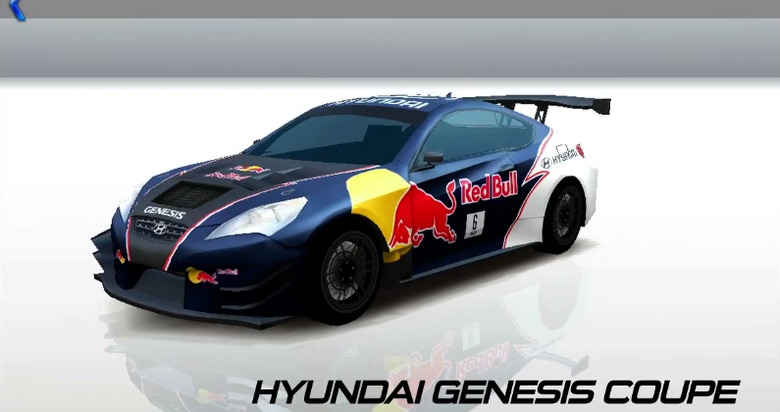 One of Gameloft's popular mobile racing games, GT Racing: Motor Academy, is getting an update thanks to a partnership with Red Bull, which will see three new cars added to the game. The three cars are the F1 RB8 (F1 world champion Sebastian Vettel's 2012 ride), the Camaro SS, and the Hyundai Genesis Coupe, all of which are plastered in Red Bull paint schemes.
Also, Gameloft and Red Bull Media House are partnering up and hosting an international contest that can be accessed directly through the new update in the game. Gamers all around the world will be able to compete against each other in different races, and the one with the best times will get two VIP tickets to a F1 Grand Prix.
Gonzague de Vallois, Senior Vice President of Publishing at Gameloft, says that the company is "thrilled to work with Red Bull Media House...Red Bull has been very active in the world of car racing for years, and we couldn't be more excited to have one of our most popular racing simulations...associated with this leading brand."
The video above shows off the three cars in action, and the update is rolling out today for the iPhone and iPad. Users who already own the game will see an update for it in their App Store app, while new users can download the game starting today that will already have the new Red Bull cars included.