HTC HD2 gains Windows Phone 8 port
It's time again to call forth the beast from the pits of hacker heaven, that being the legendary HTC HD2, originally running Windows Mobile 6.5 back in 2009, here now with Windows Phone 8. This device has been a bit of a golden egg for hackers over the past few years, with the challenge being to get the newest and most fabulous mobile operating system running on it. Now it seems that even Windows Phone 8, a mobile operating system that has hardware requirements built-in, is no longer safe!
What you're seeing here above and below are a set of photos from WPCentral showing how the device is indeed running Windows Phone 8, a software that would certainly have to be twisted and tweaked to heck to have it allowed on such a relatively ancient smartphone. With Windows Phone 8.0.97 running on a Qualcomm QSD8250 Snapdragon processor with a single 1GHz Scorpion CPU and Adreno 200 graphics, we've got to wonder if the software is able to creep by at a respectable pace.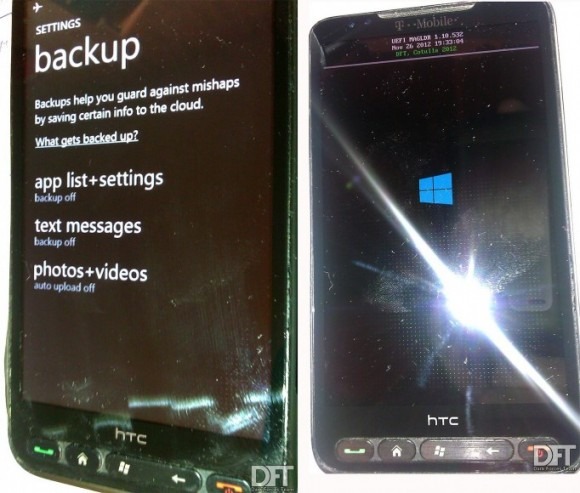 With its 480 x 800 pixel display across 4.3 inches, users working with this build will still be seeing 217 ppi, a respectable density for a display even by today's standards. Of course the HTC DROID DNA's 440 is in a brand new league, but that's beside the point. Today it's all about the glory of getting a software working on a device for which it was never intended.
The HTC HD2 has been hacked to work with Windows Phone 7 as well as 7.5 and 7.8 as well – not to mention the most epic port of all: Android. Don't forget that it ran MeeGo 1.1 as well! Modders from team DFT presents this hack and reminds us that even with Microsoft's next-level software-hardware security they call "handshaking" in the form of Bitlocker, there's always a way to get past.