NVIDIA releases GeForce 310.64 beta drivers aimed at Far Cry 3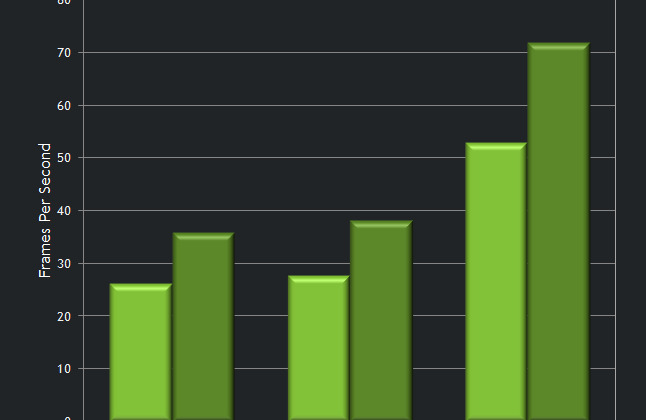 Far Cry 3 officially launches today in Australia, with the European release arriving tomorrow, and the US seeing the game next week on December 4. To celebrate the launch, NVIDIA has released a new beta version of its GeForce graphics drivers that come with some very specific improvements for the game.
NVIDIA has updated it's 310.54 beta drivers to 310.64 beta, and while you may not think it's a huge update, NVIDIA claims that the update will boost framerates in Far Cry 3 by up to 38% when using Nvidia's latest GeForce 600-series graphics chips. That's certainly nothing to scoff at, especially considering that you can get that kind of framerate boost for free.
The claim comes from NVIDIA's own internal testing, which the company ran the game at a 1920x1080 resolution with graphics setting maxed out. The test system used an ASUS Rampage IV Extreme motherboard with an Intel Core i7-3960X processor clocked at 3.3 GHz, 8 GB of RAM, and a GeForce GTX 670, GTX 680 or GTX 690 depending on the test.
In addition to the Far Cry 3 improvements, the new beta drivers also include tweaks for Call of Duty: Black Ops II and Assassin's Creed III, along with general performance tweaks that provide up to a 16% boost in games like Battlefield 3, Skyrim, and StarCraft II. The new beta drivers are available now to download on NVIDIA's website.