Barnes And Noble Q2 Earnings Show Digital Content Grind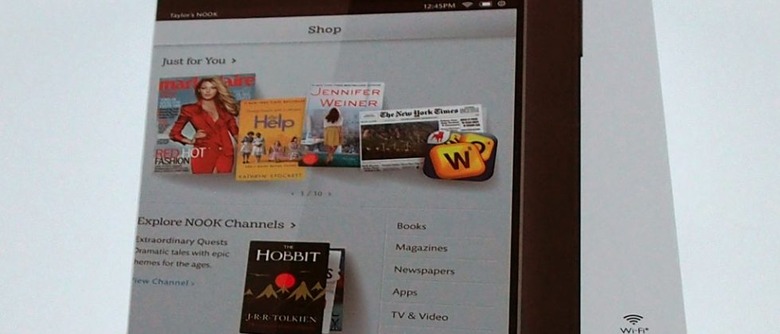 This week Barnes & Noble has made the call on their financial second quarter, citing increased spending on their Nook division to keep pace with Amazon.com and Apple. The company made it clear that as the Nook accounts for 8.5 percent of their total revenue, it wasn't going away any time soon – meanwhile same-store in-store book sales dropped over Black Friday weekend – imagine that! Barnes & Noble also reported that quarterly sales of its high-margin digital periodicals and books went up significantly.
Chief Executive William Lynch let it be known that his forecast for the fiscal year stands – he believes that the Nook segment of the company's loss will narrow without a doubt. It's not out of the question as just half way through the fiscal year the business is in, loss had increased just 6.1 percent to $108.1 million – much narrower than it could have been.
Meanwhile the new Nook HD and Nook HD+ tablets were launched right after the company's second fiscal quarter – that being the one ending on October 27th of 2012. The real battle, then, is now for Barnes & Noble's tablet warriors to take out the iPad mini as well as the Kindle Fire HD 7 and 8.9. They're certainly making strides in Target and Wal-Mart stores, it seems, as the company reported sales doubling from last year over Thanksgiving weekend.
This was helped at least a little bit by the fact that Target and Walmart no longer sell Kindle tablets of any kind. Lynch noted that Barnes & Noble continues to rule a 25-30 percent share of the e-books market in the USA, while net quarterly income was positive at $2.2 million – this much, much better than last year's results at this time which were a loss of $6.6 million.
[via Reuters]