Target axes non-iPad tablets until holidays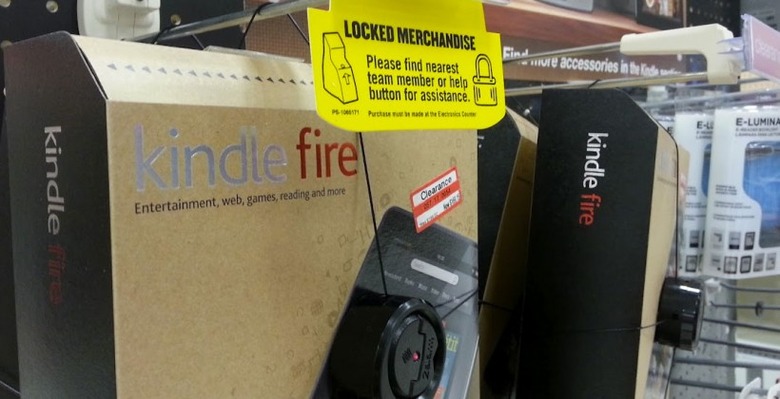 If you head to a Target store anytime between now and somewhere around the end of October, you're going to have a tough time finding yourself a tablet that isn't also an iPad. SlashGear has learned from several tipsters (including two Target employees) that they'll not be carrying any tablet computers, other than the iPad, until late in the year, much closer to the year-end holiday season. This of course includes the ill-fated Kindle Fire which you'll no longer find online and is being blown-out on the end-caps at Target stores nationwide.
Online sales of tablets from several well-known tablet manufacturers such as ASUS, Acer, and Sony, will continue while in-store sales will be completely cut off at all or nearly all Target stores in the USA. This comes not least of all, we must assume, because of less-than-stellar offline sales over the past few months. We spoke with one employee earlier today on the subject, and though he wished to remain anonymous due to the nature of the subject, he was quite open about the situation:
"We had [tablets] out for a while, the iPad is still out, but they wont be out now at least in this area now until Christmas. ... We sold just a couple back when they were out here, some Acer tablets, they sold to people who specifically were real anti-Apple, other than that not much [as far as tablet sales go.]" – Anonymous Target Employee
This should come as no surprise for a couple of reasons to SlashGear readers, first of all because Target made a statement on the Kindle lineup back in May:
"Target continually evaluates its product assortment to deliver the best quality and prices for our guests. Target is phasing out Kindles and Amazon- and Kindle-branded products in the spring of 2012. We will continue to offer our guests a full assortment of ereaders and supporting accessories including the Nook." – Target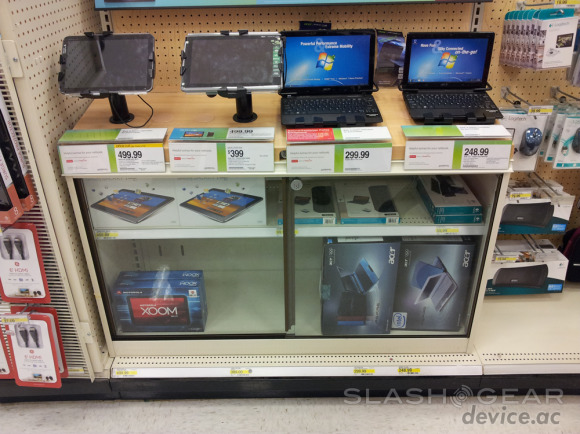 Above: Target's previous tablet selection in-stores circa Spring 2012
Before that, we've had a discussion or two about the placement of non-iPad tablets as well. Take a look at the news bit entitled Target Android tablets lifted above iPad 2 and Target is finally selling some Android tablets as well. Peek at the timeline below to continue on with the Target news back several weeks as well.