Target drops eReaders left and right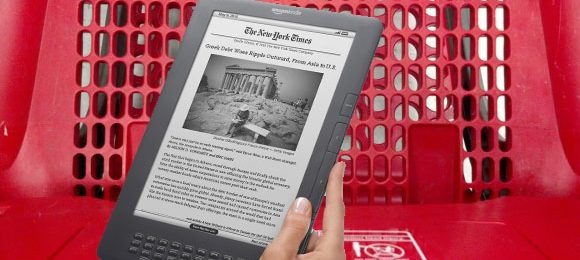 This week we're to understand per an announcement from Target themselves that they'll begin dropping ereaders from their stock starting this spring. The first of these will be the Kindle with the rest of the ereader line Target carries likely to follow. The motivation for this dropping could be one of three things, two of them being big-name brands you've certainly heard of Target tying with before.
The first and second options here are the names Microsoft and Apple. We've long heard now that Target will be ramping up their involvement in Apple's supply line with mini Apple Store inside Super Target locations in the pipeline. Could it be that Apple has put pressure on the company to stopper up the heat before it burns their future sales? Another option is Microsoft, whose recent investment in Barnes & Noble may have played a big part in this situation.
"Target continually evaluates its product assortment to deliver the best quality and prices for our guests. Target is phasing out Kindles and Amazon- and Kindle-branded products in the spring of 2012. We will continue to offer our guests a full assortment of ereaders and supporting accessories including the Nook." – Target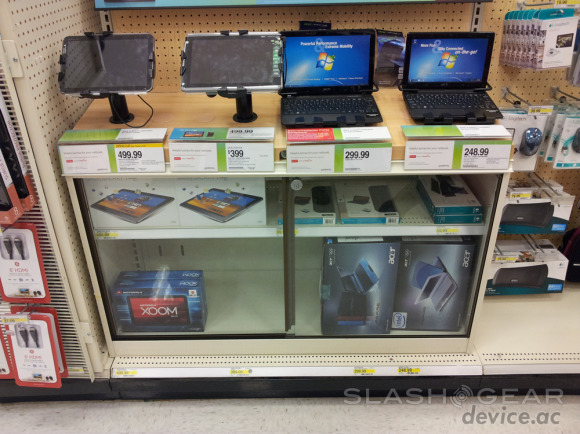 The statement above does indeed come straight from Target and includes a note at the end that they'll continue, specifically, to carry the Nook. Microsoft has Windows running on the only computers Target currently offers for sale and is responsible for a whole lot of tech sitting in Target retail stores right this minute. It's certainly possible they've had a talk with Target now that they're on-board with NewCo, a newly formed company made by Barnes & Noble and Microsoft to support the Nook.
We'll see how this all pans out soon, I'm sure. Have a peek at the rest of our Target news to see the full lo-down on the dealings inside and out of the Big Red Living Room.