SlashGear Evening Wrap-Up: December 28, 2012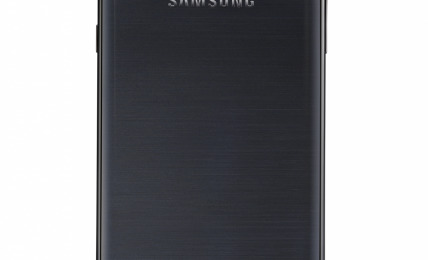 Welcome to Friday evening everyone. The weekend is about to kick off, but luckily for us, it's chosen to wait patiently while we recap the news. We heard today that the Samsung Galaxy S IV may ship in April with S-Pen functionality, which is exciting for all of us who love the Galaxy Note II. Speaking of the Galaxy Note II, we saw a leaked press shot of the handset in black today, while Instagram use was seen surging on iOS and Android but taking a hit on Facebook.
Samsung might be headed for a rather large fine ($15 billion to be exact) for trying to secure a ban on Apple products in Europe, and Apple dropped its infringement claims on the Galaxy S III Mini in the patent case against Samsung. One Android developer has unleashed a bunch of fake apps on the Google Play Store, so watch out for that, while Microsoft is trying to get the legions of iOS developers to start making apps for Windows Phone.
Crystal Dynamics confirmed that its upcoming Tomb Raider reboot will indeed have a multiplayer mode, and Microsoft's Research lead announced that he will be retiring from the company in 2014. Quentin Tarantino was overheard suggesting that Killer Crow will be title of the third movie in his historical revenge trilogy, and we caught a glimpse of a handful of Apple prototypes from the 1980s. After this morning's leak, more images of the Huawei Ascend Mate surfaced, while one analyst said that the iPad mini is proving to be a big hit over in China.
Fujitsu today said that it probably won't meet its target for PC shipments in fiscal 2012 and blamed the miss on weak consumer demand for Windows 8, and Xbox Live cloud storage is currently down with Microsoft trying to implement a fix quickly. OneWed has arrived on iPad to give you ideas for your wedding, one very cool YouTube video is giving us a look at two Halo 4 armor abilities that were left on the cutting room floor, and Toyota has introduced its new 2013 Crown line in Japan. That does it for tonight's Evening Wrap-Up, we hope you enjoy the weekend folks!