Samsung Galaxy Note II Black tipped for 2013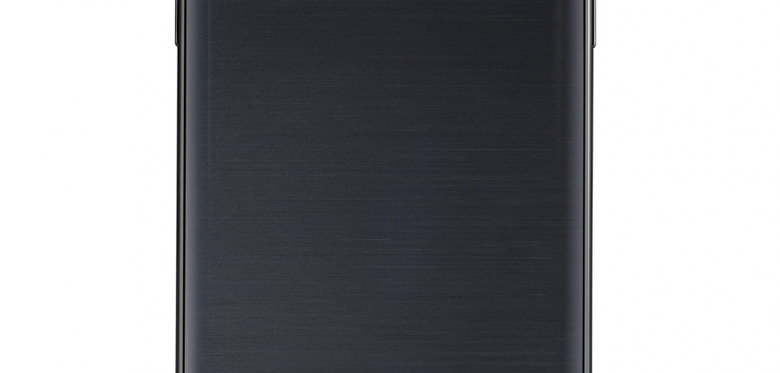 The Samsung Galaxy Note II has appeared in a bit of a leaked photo of a new color for the hardware this week – black! This version of the device will quite likely be appearing at Mobile World Congress 2013 along with additional tweaks and additions of greatness to the already-popular Samsung Galaxy Note II and Galaxy S III lineup out now across the globe. This device is currently available in what the manufacturer calls Pebble Blue as well as Marble White through several carriers and off-contract both domestically and internationally.
The Samsung Galaxy Note II comes in the form you see it in the photo above through several carriers and bears a rather similar look for certain mobile providers in the USA. The big difference is the logo placement and addition of names such as Verizon and "4G LTE" throughout. At the moment we're limited to Pepple Blue and Marble White for the device everywhere in the world while the smaller relative device, the Samsung Galaxy S III, is available in several shades.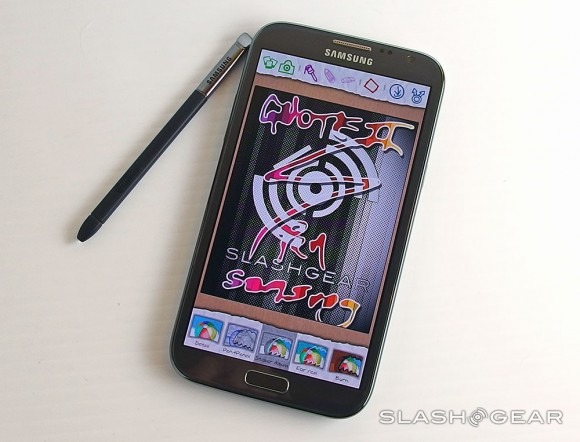 Above: Samsung Galaxy Note II with T-Mobile (yes, that is Pebble Blue)
The Samsung Galaxy S III is available in a lovely Red, a Brown, White, Blue, and Black as well. We'll likely be seeing additional colors for the Samsung Galaxy S III before the appearance of a new Galaxy smartphone later in the Spring or early Summer. The Samsung Galaxy S III and the Galaxy Note II are currently Samsung's hero handheld smart devices with the Samsung Galaxy Note 10.1 and the Samsung Galaxy Tab 2 10.1 and Samsung Galaxy Tab 2 7.0 running point in the tablet universe.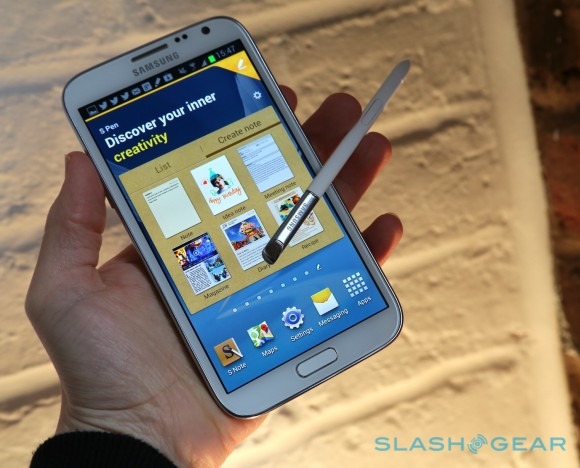 Have a peek at the timeline below to see all recent hands-on experiences and updates we've had with and surrounding the Samsung Galaxy Note II and prepare yourself for boosts and color changes throughout early 2013. Remember also to keep an eye on Samsung for both CES 2013 and MWC 2013 to see what they've got in store for their full mobile range!
[via SamMobile]