OneWed wedding inspiration photos app heads to iPad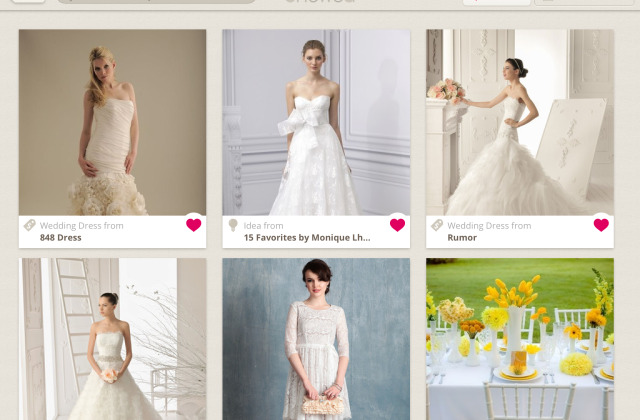 There's a brand new wedding inspiration app in town by the name of OneWed and it's about to take the iPad by storm. Not because it's the most amazing app ever written, not because it does anything one function better than apps like Pinterest or Tumblr, but because it's a non-stop one-stop-shop for wedding-related photos. And that's it.
Back when the OneWed team formed their website for the desktop-based internet, they made it to be a blog, and they had honest-to-god bloggers writing for them on the daily. Speaking with TechCrunch about the history of the OneWed ecosystem, CEO John Scrofano noted this week that "We built [OneWed] on the back of this blogger model and the content we had produced...but what we were hearing our customers say is 'we really love the pictures. Bloggers were writing all these articles for us, but really [users] just wanted the pictures." Imagine that, right at the dawn of the tablet, too!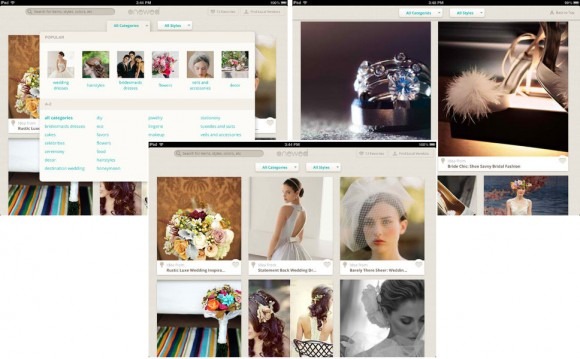 This company was originally called Nearlyweds, if you're an old-school fan and remember such a thing, and is being re-launched as both OneWed.com and an iPad app that takes on the always lovely Massive Photo layout that you'll be familiar with if you're a fan of any number of photo blogging websites / apps. Here each product, wedding idea, and everything in-between is given its own page and links to relevant websites, details, and even connections to local retailers that have what you're looking for in stock.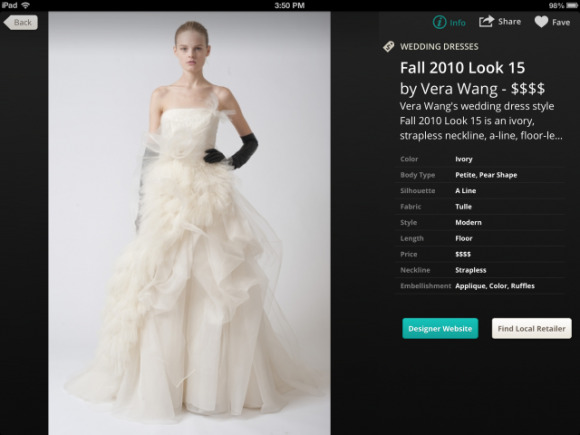 This app is completely free from the iTunes App Store right this minute and is currently available for iPad only. At the moment there's no word of expansion to Android or the iPhone, but they've only just launched this month! Have a peek at let us know if you're all about the wedding planning, even if you've already been wed, won't get wed for a long number of years, or won't get traditionally hitched ever!