Multiplayer mode confirmed for Tomb Raider reboot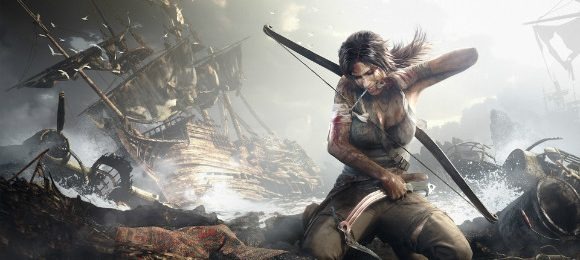 The Tomb Raider franchise will be getting a highly anticipated reboot next year, but when this new game arrives, it will be sporting some features that series veterans will find unfamiliar. After a UK listing for the game set off rumors about a Tomb Raider multiplayer mode, Crystal Dynamics today confirmed it. For better or worse, the next Tomb Raider title will indeed have multiplayer.
Crystal Dynamics global brand director Karl Stewart announced the mode on Twitter earlier today, saying that details can be found in the latest issue of Official Xbox Magazine. Since subscribers won't be getting the magazine until tomorrow and it'll be January 8 by the time the magazine makes it to news stands, details are still pretty slim. OXM's teaser for the issue doesn't give anything away either, so it looks like we'll be stuck waiting for a little bit.
This is a move that's bound to cause some controversy among Tomb Raider fans and gamers in general. There are some gamers who can't get enough multiplayer and others who have no problem pushing back against perceived "tacked on" multiplayer modes. Tomb Raider has largely been a single player experience, so the introduction of a multiplayer mode may not sit well with some longtime fans.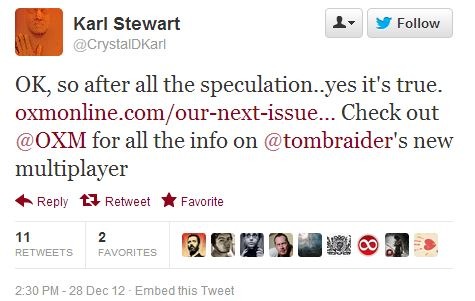 Then again, maybe Crystal Dynamics will knock it out of the park and deliver a multiplayer mode worth playing over and over. BioWare did that with the multiplayer in Mass Effect 3, which was something that surprised everyone, so it has been done before. We'll just have to see what kind of details the next issue of Official Xbox Magazine holds before we begin jumping to conclusions. Tomb Raider will be launching for PC, Xbox 360, and PS3 on March 5, 2013.