The Samsung Galaxy S4 Zoom is a smartphone with a rather sizable camera on its back. While you'll find this machine appearing to want o take the place of the Samsung Galaxy Camera, we've found it to be attempting to carve out a different category entirely. Here Samsung aims to cross-breed a smartphone with a high-powered pocketable camera. Can it stand the test of the average, everyday user, or better yet, the common hobby-level photographer?
Hardware
This machine comes in at 125.3 x 63.3 x 15.25mm (4.93 x 2.45 x 0.6 inches), quite a bit thicker than any smartphone or tablet from this generation of Samsung devices. It's not especially wide, nor tall, coming much closer to the Samsung Galaxy S4 Mini than it does to the full-sized Samsung Galaxy S 4 if you're not considering its thickness. It's certainly not heavy at 208g (7.34 oz), either.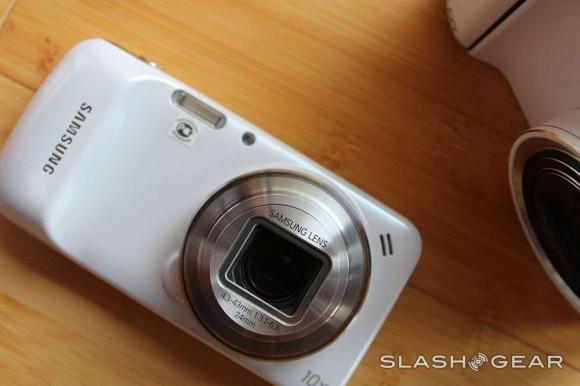 This device is made of the same materials as the Galaxy S 4, made mostly of the same light, hard, and rather crackable plastic across the bulk of its body. As a result, this device does not feel like it's ready to hit the field the way the Samsung Galaxy Camera did at CES 2013. This device is ready for basic hobby photographers instead, as a sort of stepping stone between smartphone and what most would consider your average mid-to-high-level pocketable camera.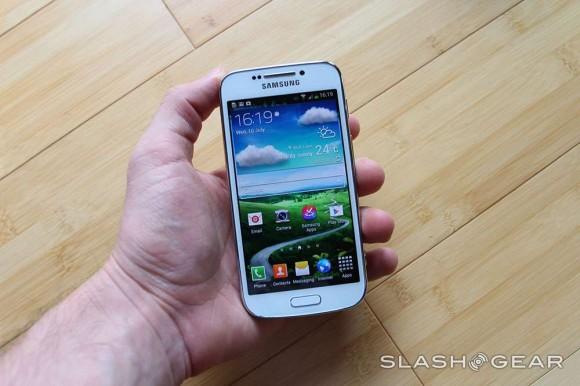 The Galaxy S4 Zoom works with a 4.3-inch Super AMOLED display at 960 x 540, that is: 256 PPI. Inside you've got 8GB of storage and a microSD card slot allows for MicroSDXC cards up to 64GB for storage expansion.
This device's processor is a 1.5GHz dual-core Samsung Exynos 4 (4212) (the same as appears in the Samsung Galaxy Tab 3 8.0) paired with 1.5 GB of RAM that's certainly not meant to bust the charts out with benchmark greatness, tuned instead, it would seem, to the camera UI alone. It'll still be able to be your general smartphone engine as well, but don't expect to be playing the highest-powered games any time soon – not without lag.
This device can connect to the rest of the device universe with DLNA, Wi-Fi Direct, infra-red with its IR blaster, and a variety of Wi-fi and Wi-fi direct-based Samsung-specific apps. Also included is an NFC reader and Bluetooth 4.0, A-GPS, GLONASS, an accelerometer, digital compass, proximity sensor, gyroscope, and light sensor – essentially everything on the market.
Wi-fi on the Samsung Galaxy S4 Zoom kicks in at 802.11a/b/g/n. Depending on your region you'll be able to pick this device up with 3G HSPA+ or LTE connectivity – the same goes for the processor, apparently, but we've yet to see another processor version in the wild – we'll see what it comes with when it hits the states, if it does!
Software
This device brings Android 4.2.2 Jelly Bean with TouchWiz on top in an amalgamation that's essentially the same as you'll find on the Samsung Galaxy Tab 3 8.0, limited only slightly in its abilities below the build you'll find on the Galaxy S 4. This is one of a series of devices based on the hero of this generation of Samsung devices in the Galaxy S 4, each of them with their own little odd additions or exclusions therein.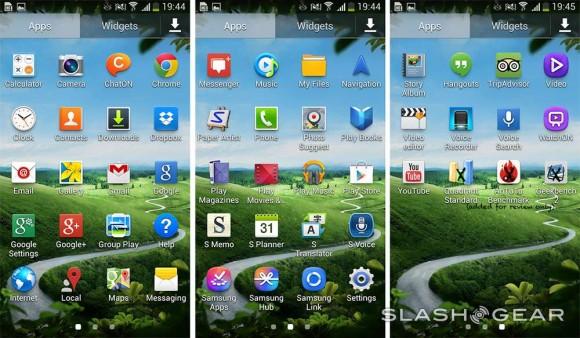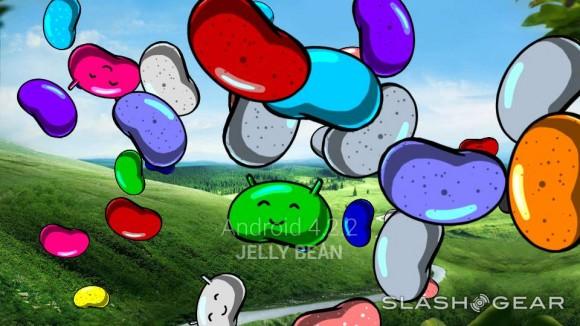 Inside you've got WatchON for connecting to your television with your IR-Blaster, Group Play for connecting to other Samsung smartphones and tables live inside a local area network, and a full collection of Samsung-specific apps like ChatON to remind you that you're part of the Galaxy S 4 team. As expected, Galaxy S 4 specific apps like Air View and Smart Scroll/Pause/ etc are absent, these being reserved for the hero – until the Galaxy Note III arrives, of course.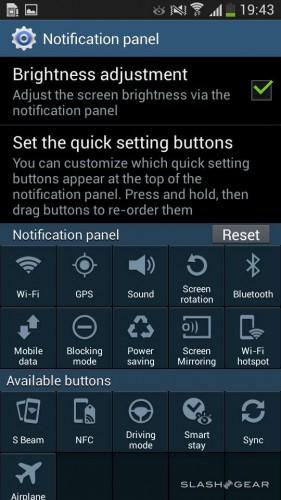 This device is not meant to be a competitor for the likes of full-fledged connected cameras, even those edging in on the smart space with Wi-fi connectivity. This device is half smartphone / half camera, and it's not really dominating in either category by any means. Have a peek at a collection of benchmark results below and see how this device does in a mathematically measured way.
Can the Galaxy S4 Zoom go to war with the closest thing on the market today – or soon, depending on when you're reading – in the Nokia Lumia 1020? Have a peek at the Galaxy S4 Zoom vs Nokia Lumia 1020 camera war we've got set up and check back when we've got the full 1020 review, too.
Camera / Battery
This device's camera interface takes the abilities delivered – rather inspiringly, at the time – in the original Samsung Galaxy Camera – and brings them to a new level. While if this interface were brought to the Samsung Galaxy Camera itself, we'd give it a full thumbs up. Instead there's just one thing holding this device back from being a next-level Galaxy Camera: its smartphone side.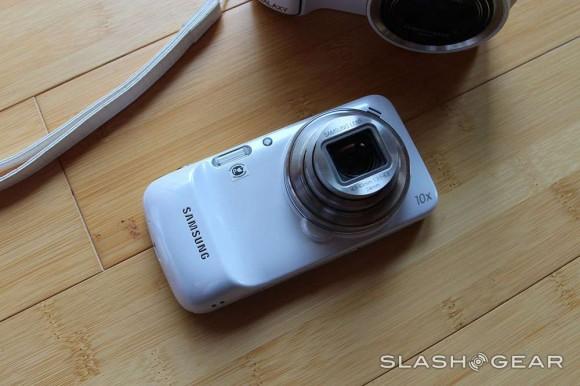 As described a bit in the hardware section above, this device feels exceedingly fragile. Its hard plastic body on all sides save the display side feel as though they'd crack at the lowest drop, while the reinforced glass is just as hard as it's ever been from Corning. The Galaxy Camera did not attempt to be the baby clone of the Samsung Galaxy S III – so too should the Galaxy S4 Zoom have skipped such a set of similarities. Once you're past your fear of dropping this device, its camera features are actually pretty neat.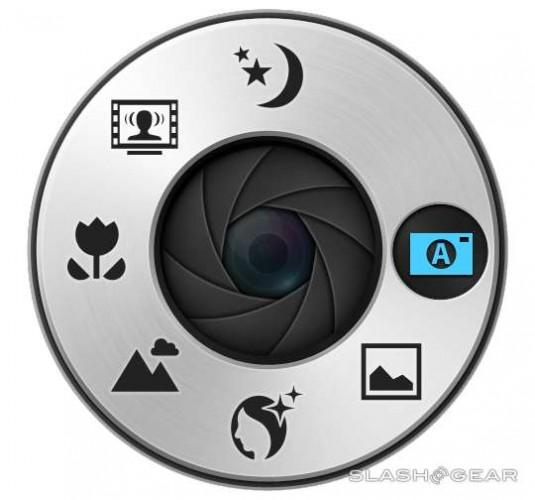 The Zoom Ring up front doesn't just access this camera's 10x optical zoom, it brings up a feature selection screen unique to this device. This "ring" shows a collection of shooting modes for the camera which are highlighted with the ring itself, selected then with a tap of the device's shutter button. If only because we've literally never seen this combination of selection modes with a physical contraption such as this before, it stands out as one of the most interesting bits on the Galaxy S4 Zoom.
As you'll see above in brief, this device works with the full collection of Samsung Galaxy S 4 camera modes, coming clean with – if it worked a bit smoother – the best of the bunch with "Smart mode suggest." This mode detects what the scene might be in your camera's viewfinder, giving you a choice of three possible best modes for your selection.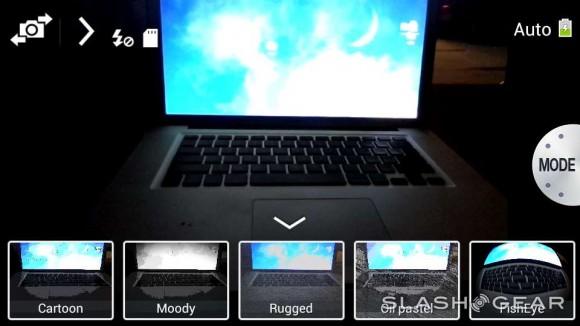 In the end though, it was the simplest Auto Mode that we ended up using most given the intended audience of this machine. Have a peek at a collection of shots and video below to see what you'll be rolling with internationally. We'll see if the quality of this machine's shooter changes if it ever hits the USA in a carrier iteration when it happens!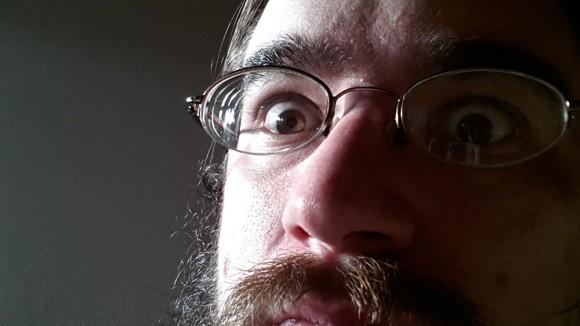 Up front you've got a 1.9 megapixel camera that works surprisingly well – or is at least tuned to look superior even when shooting something so terrifying as the users' face (as shown above).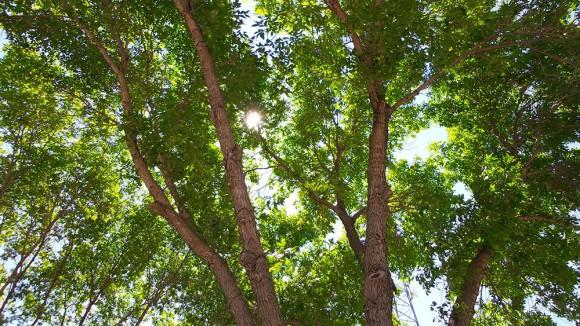 The back-facing camera amalgamation brings on a 16-megapixel CMOS sensor paired with a 24-240mm 10x optical zoom and ISO 100-3200. This all works through a F3.1-F6.3 Samsung lens. You'll have the ability to kick out ISO 100-3200 and up to 4fps burst photography – and the results are, on the whole, generally excellent enough for top-notch non-professional hobby photography.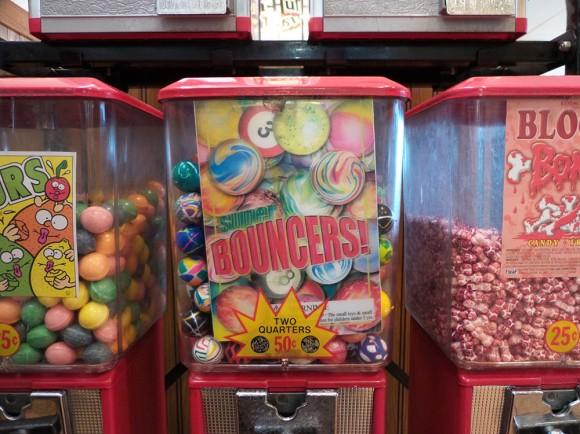 NOTE: You can see additional original-quality full-sized images in our first Samsung Galaxy S4 Zoom hands-on with photo examples.
Battery life is just about the worst we've seen in this generation of Galaxy devices, if you'd like to consider everything in the Galaxy Tab 3 and Galaxy S 4 lineup. If you're planning on this being your daily driver as a smartphone, you'll certainly need to charge it up halfway through the day if you intend on getting to the end. If you're using it as a camera, you'll want to bring another battery to help you make your way through a full workday if you're at an event.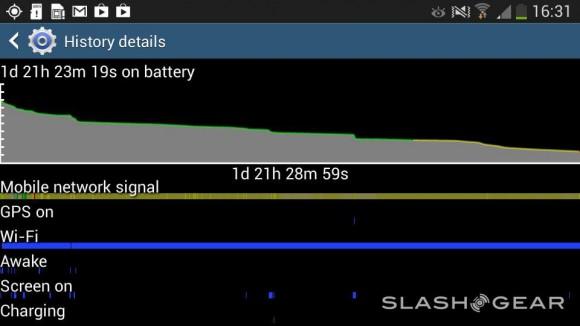 Above you're seeing the device working it's relatively decent stand-by abilities for the most part. And just supposing you are using this device and need more up-time than it'll delivery on the regular, there's always a replaceable battery or two you could be picking up. One size only: 2,330 mAh in the side alongside the microSIM card slot.
Wrap-up
While we've found this device to be taking one of several awards home for most unique device in Samsung's most recent collection of smart devices, it's not necessarily the best device for any one use-case. While we expected the Samsung Galaxy S4 Zoom to take the place of the Samsung Galaxy Camera, instead we've found it to be another entry point for new users to get in on the smart device universe through Samsung's flavor of Android.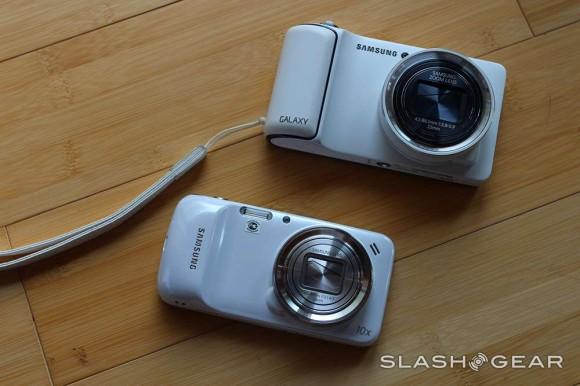 The Galaxy S4 Zoom connects well with the rest of the most recent collection of Samsung Galaxy S 4 devices, it'll be interesting to see how it fares in the market with little to no direct competition. Stay tuned as we see what US mobile carriers think of the Samsung Galaxy S4 Zoom in coming weeks, and if they'll give it as much faith as they did the Galaxy Camera.