Samsung Galaxy Camera hits AT&T for $499.99 November 16th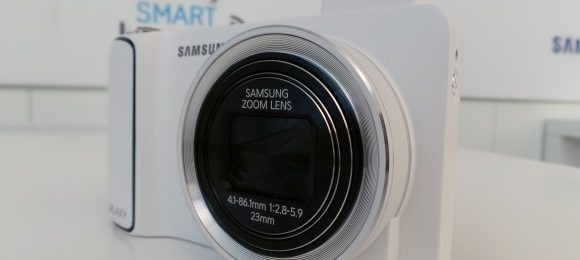 It's time for the Samsung Galaxy Camera, a device that lives inside both the Android and the Samsung ecosystems with a lovely beast of a camera to boot. With Samsung's ever-strengthening family of devices and Samsung-specific sharing features onboard, the Samsung Galaxy Camera will be coming your way with Android 4.1 Jelly Bean and a fabulous 16 megapixel backside illuminated CMOS sensor for photos and video. This device will be coming to AT&T both on and off-contract for the same price on November 16th.
We've had our hands on the international edition of the Samsung Galaxy Camera and will certainly be having a closer look relatively soon. For now, hear this: you'll have a quad-core 1.4GHz Samsung-made Exynos processor inside (same as the Galaxy Note II) and mobile data onboard. That means you've got heavy firepower, of course, and you'll be connected to the web – so no more need to connect to your computer with a USB cable just to unload all your photos.
This device is also coming to AT&T with a deal you'll want to think about. That is, for a limited time, up to $100 off the purchase of a second Samsung connected device – including the Galaxy Camera – when you purchase any Samsung Galaxy smartphone. So it's not a $100 if you buy the camera, but $100 off the camera if you buy a smartphone first – same thing in the end.
This device has a lovely 4.8-inch Super Clear LCD screen on the back, Samsung's own TouchWiz-enhanced Android user interface, and connection to the Google Play app store for all your favorite apps – including photography apps, of course. In this way you'll essentially be working with an Android smartphone, but one that just so happens to have a massively powerful camera on its back. Have a peek at the timeline below for all the Galaxy Camera action you can handle.