Samsung Galaxy S III Event Wrap-Up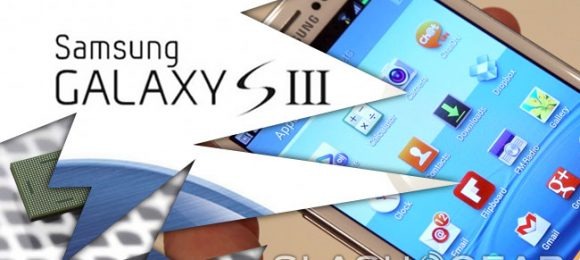 Today has had so much Samsung Galaxy S III event news that your head must be spinning – allow me to screw it back on for you with a wrap-up. Here we've got the newest smartphone from Samsung, their new hero with a quad-core processor made by Samsung themselves, an Exynos, with a 4.8-inch display up front of the device and a plastic back. Here we've got Samsung's smartest smartphone with newly enhanced S-Voice abilities over the Galaxy S II, 8-megapixels of photography power on the back with 1080p video, and a whole lot more!
You've simply got to start out with the must-have post Samsung Galaxy S III Official. Then what we've got for your here are a few pointed Twitter-based reactions from tech voices from across the gamut. We'll start with Avi Greengart, columnist for SlashGear and Research Director for Consumer Devices at Current Analysis:

To see that gigantic display, head over to our Samsung Galaxy S III hands-on complete with photos galore and hands-on video. Next you'll want to see one of the Galaxy S III's exclusive features with Flipboard for Android – only on this device, for now! Of course you'll also want to zero-in on the fact that the Galaxy S III has a Pentile display instead of AMOLED Plus. Imagine that!
[vms f23a8707bb0d6001dfbe]
Hands-on with the Galaxy S III
[vms 81549a9d1d241981cec3]
Hands-on with the Flipboard for Android
The next comment comment comes from Brad Molen and reminds everyone that the HTC One X is still out there.

[vms f0309545110c592b6a63]
Hands-on with Samsung Galaxy S III vs HTC One X
We had the same thing running through our mind earlier today, so we did a few comparisons in the post Samsung Galaxy S III vs HTC One X Hands-on. At this point you'll also want to know when and how the device will be released, of course. Start out with the Galaxy S III LTE and HTSPA+ USA editions, move on to the Galaxy S III set for May 29th release post for greater Europe, and see Samsung Galaxy S III UK pricing revealed for your release in England.
[vms cbdd2aa241b70840879d]
Samsung Galaxy S III Quadrant Benchmark
Our own Vincent Nguyen noted quite simply that the whole device was a gorgeous bit of machine early on in the event.
Have a look at our first Galaxy S III benchmarks and also see a couple of the coolest new accessories for the device in the Samsung Wireless Charging Kit and the opening of AllShare as DLNA is kicked out! Then be sure to head to our [Samsung Galaxy S III portal] for all the news you can handle throughout the future as well. Seeya there!