Galaxy S III set for May 29th release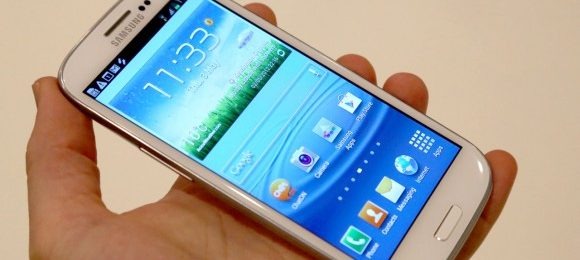 Samsung has just unveiled this morning its highly anticipated new flagship device, the Galaxy S III, packed with all the latest and most impressive specs. But what most of us really want to know now is when we can get our hands on the device. Well, Samsung has confirmed that the device will first be released on May 29th in Europe with a worldwide launch following soon after. However, it has not revealed any pricing information just yet.
The Samsung Galaxy S III packs a massive 4.8-inch Super AMOLED 720p display with a 1.4Ghz quad-core Exynos processor inside a chassis that's only 8.6mm thin and boasts a special ceramic-like "hyperglaze" coating. It offers an 8-megapixel rear-facing camera capable of burst mode, facial recognition, and image analysis.
It will run Samsung's custom TouchWiz interface on top of Android 4.04 Ice Cream Sandwich. The device will be heading to the US in both LTE and HSPA+ versions, but the exact date for the US release hasn't been confirmed yet. So far, it's been slated only for a vague "summer release" stateside. For more details on the Galaxy S III, make sure to check out our hands-on live from the unveiling event.