Galaxy S III Exynos quad-core benchmarked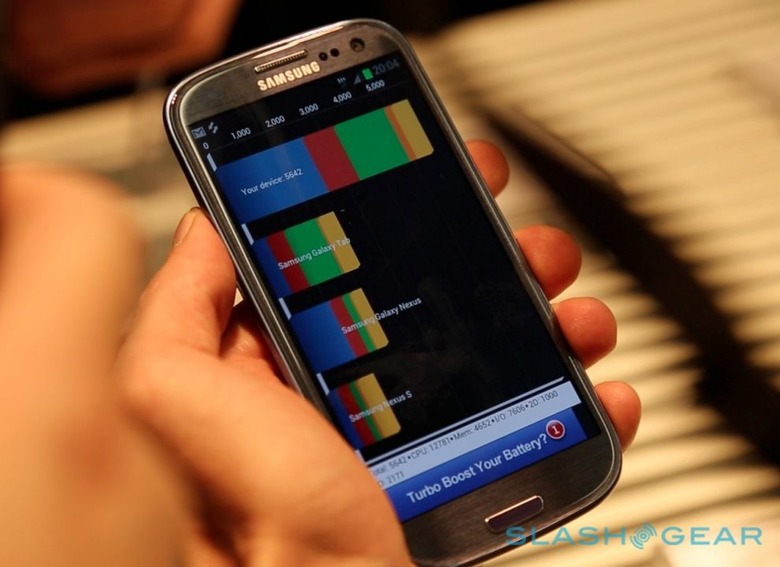 The Samsung Galaxy S III has officially been revealed with a Samsung Exynos quad-core processor inside, a new chipset that's expected to blow benchmark tests away. There's a release date of May the 29th, so that means we're close enough to final software to take some benchmark numbers right out of the display models, so that's certainly what we did right here! Have a peek at the most famous of all benchmark tests for Android in Quadrant and find yourself wanting for the next big quad-core powerhouse!
Inside this device is a setup that will bring you no less than 5642 for an average score — of course this is the least revealing of all the scores you'll get here with this synthetic test. The biggest beast here is the CPU score, this showing off the full power of the four cores inside Samsung's newest Exynos – CPU score here is 12781. Next you've got a massive I/O as well as 7606, 2D at 1000, 3D at 2171, and memory at 4653.
[vms cbdd2aa241b70840879d]
Compare this to the benchmarks we've racked up with both versions of the HTC One X in our HTC One X AT&T review and you'll find that there's a streetfight going on right now. Note that I/O on the Galaxy S III here is as high as it's ever been on a smartphone before. Impressive numbers from the next generation of smartphone prowess!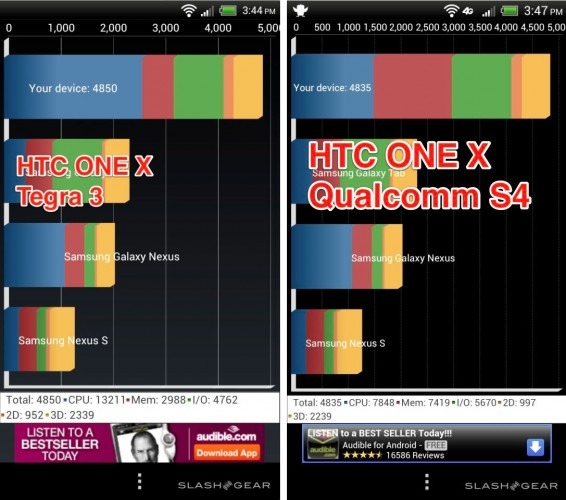 Have a peek at the rest of our Samsung Galaxy S III coverage in the timeline below – all hands-on deck!