Samsung Opens AllShare And Outs DLNA Dongle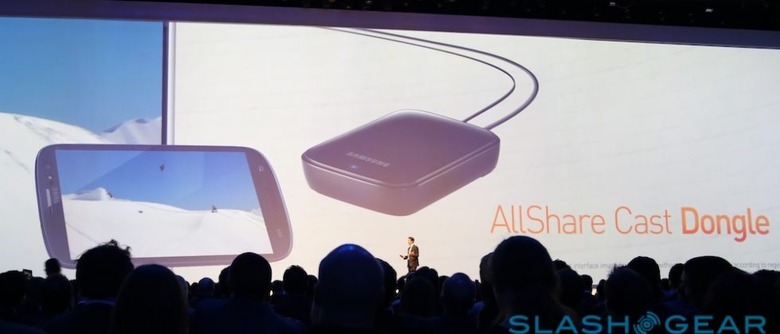 Samsung has confirmed that it will be offering third-party developers access to its AllShare functionality in the Galaxy S III, allowing apps to tie into the company's new cloud access system. Hot on the heels of the Galaxy S III launch in London, Samsung announced that there would be open APIs and an SDK for the AllShare Cast and AllShare Play.
AllShare Cast allows the Galaxy S III to wirelessly transmit its on-screen picture to a nearby TV, making for wireless gaming powered by the quadcore Exynos chipset. As for AllShare Play, that allows for far broader file sharing – across the web rather than using DLNA – to access and share files to tablets, phones, PCs and other TVs.
There's also Group Cast, which shares the screen between multiple users on the same WiFi network. Any comments and changes are updated at real-time on all the screens.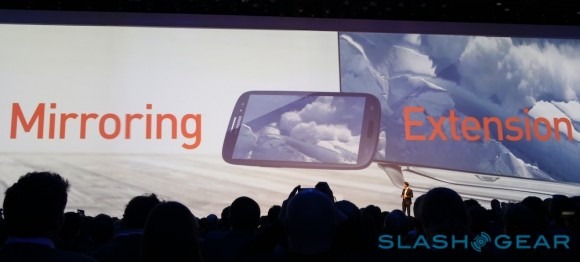 The APIs and SDK will allow third-party developers to tie their own apps into the same sharing functionality that Samsung's own apps have. Meanwhile, Samsung will also offer an HDMI DLNA dongle to turn regular TVs into smart-TVs that will work with AllShare.