Microsoft held its E3 2013 press conference today, and as expected, they showed off a lot of new Xbox One games, including Metal Gear Solid V, Forza Motorsports 5, Dead Rising 3, and The Witcher 3 just to name a few. The company also threw a curve ball at us and revealed a redesigned Xbox 360 console. If you missed all the news and want to catch up to all fairly quickly, here's what you need to know.
First off, Konami showed off Metal Gear Solid V: The Phantom Rain, which is a new open-world title that takes place in the Middle East. Snake is back, and gamers will be able to do all sorts of neat tricks, including riding horses and driving around various vehicles. It looks to be a pretty stealthy game, with the ability to crawl and hide behind bushes and such.
Crytek was there to officially reveal Ryse for the first time. It's a third-person combat game that takes place in ancient Rome, and players are in the position of a Roman soldier that has to take down the enemy. The game looks super detailed, and it also appears to be extremely violent with lots of blood and no mercy for the weak-stomached.
Forza Motorsports 5 made an appearance during the press conference, complete with a new McLaren on stage that looks to be the centerpiece for the new racing title. Of course, this new title will take advantage of the Xbox One's graphics prowess, but developer Turn 10 was mostly focused on creating a better gaming experience. Turn 10 essentially announced the death of AI, and introduced a feature called "drivatar," which is an AI system of sorts that learns your driving style and uses that against you in races.
The popular indie title Minecraft was also announced for Xbox One. After the game's immense success on the Xbox 360, we're not too surprised that developer Markus Persson and company wanted to bring the game over the new console. Details were scarce on this new version, but Microsoft says that the game will come with "more multiplayer" features and "bigger maps."
The Witcher 3, Dead Rising 3, and Battlefield 4 were also further detailed. Not a lot of crazy amounts of detail on any of these games, but trailers and gameplay were shown off during the conference. Dead Rising 3 alone received a lot of time on stage, showing off in-game footage and the hordes of zombies that aim to take down gamers.
Respawn Entertainment, the developing studio that was founded by Infinity Ward developers, unleashed their new game today as well. It's called Titanfall and it's essentially a futuristic Call of Duty (go figure). It focuses a lot on co-op multiplayer, where teams work together to take out giant "titans."
It wasn't all games, though, during the press event, as Microsoft also announced a redesigned Xbox 360. The controller design stays the same, but the console gets a slightly new look that was inspired by the Xbox One, probably in an effort to unify the two consoles as best they can. Internal specs are the same, however, so don't get too excited.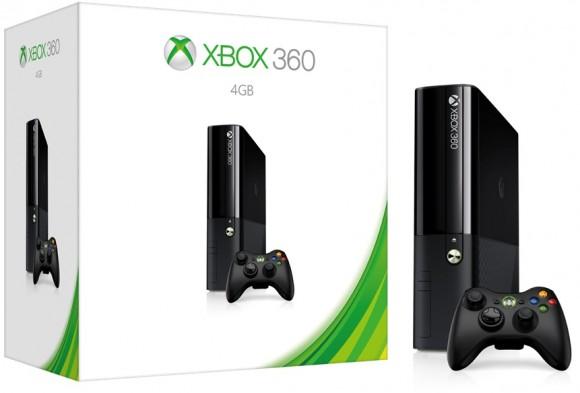 There were also changes to Xbox Live that were announced today hidden in the middle of the company's reveal of the next-generation SmartGlass, most notably the extinction of Microsoft Points in favor of real money, as well as the ability to share Xbox Live Gold accounts across an entire household. Details on Xbox Live changes were very vague, so we're hoping more details and information on this will surface in the future at some point.
Finally, the Xbox One received a release window and a price tag. The new console will launch at some point in November for $499 in the US. The console will release in 21 countries at launch, and the UK will be able to buy one for £429, while Europeans will be able to grab one 499 euros.