Minecraft and Project Spark shown for Xbox One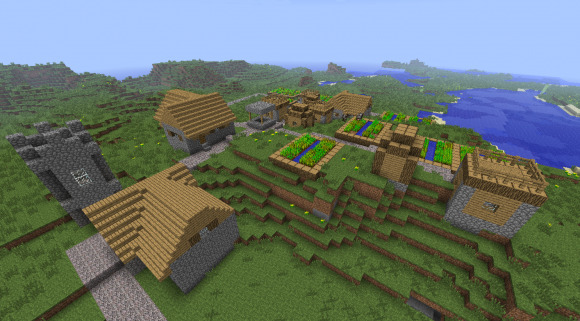 Minecraft will be coming to the Xbox One. The game will arrive as the "Xbox One Edition" and while there are still some unannounced details, there were a few key items mentioned during the Microsoft E3 event. The game was introduced by Microsoft Corporate VP Phil Harrison who said Minecraft will arrive for the Xbox One with "more multiplayer" and "bigger maps."
Anyway, aside from those two teasers, it looks like we are going to have to wait for Mojang to reveal a bit more. While these two teasers are enticing, we have already begun seeing complaints about how players will have to download and purchase yet another version of Minecraft when it arrives for the One.
Otherwise, in addition to Minecraft, Microsoft also touched on indie gaming as a whole. Some of the other comments from the event include how "nobody has been more committed to supporting independent game development than Xbox." To further that point, it was said that Microsoft has "helped more than 200 indie developers launch more than 400 games."
Keeping on that topic, is was said that "the platform features and capabilities exclusive to Xbox One allow developers to push the boundaries of creativity." Another specific here would be Project Spark, which was announced for the Xbox One. Project Spark is an adventure game that will be driven by user created content.
This title will bring support for Kinect and SmartGlass and allow players to create an set-up the in game features. That content can then be shared with other players and even remixed and further developed. And as a nice teaser for Project Spark, it was said that this type of gameplay will only be "possible with the Xbox One's architecture."