The Witcher 3 and Dead Rising 3 detailed at E3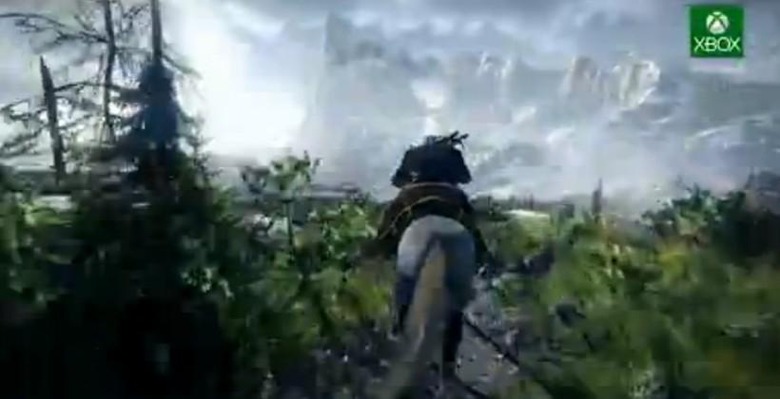 Some new games that many gamers have been looking forward to have been revealed today during Microsoft's Xbox One E3 press conference. Dead Rising 3 was up first, continuing on with the series of fighting hordes of zombies, and of course, lots of blood. There looks to be a ton more zombies in this version, though, so be prepared for chaos.
As with past Dead Rising games, this new title is open-world, and you can drive around in cars to run over zombies in order to make your killing spree a bit more effective. Dead Rising 3 takes place in Los Perdidos, California, and the devs showed off the scale of the city. It's quite a large playing field, but zombies quickly take up most of that area.
Interestingly enough, Dead Rising 3 utilizes SmartGlass, which provides "unique ways to deal with the zombie outbreak." Gamers can call in artillery support using SmartGlass in order to deal with the horde of zombies. This feature was shown off on stage and it looks pretty insane, with an insane amount of explosions. Dead Rising 3 will be exclusive to Xbox One and is coming this holiday season.
As for The Witcher 3: Wild Hunt, a new trailer was revealed during the press conference and brings main character Geralt back, wandering around the land. And as with the new Metal Gear Solid game, The Witcher 3 will include open-world gameplay that will hopefully provide a long lasting appeal to gamers. The game will also use optional Kinect voice controls, as well as some SmartGlass functionality mixed in that will mirror in-game functionality. No timeline was given for The Witcher 3, but we should expect this fall sometime.