Forza Motorsports 5 further detailed at E3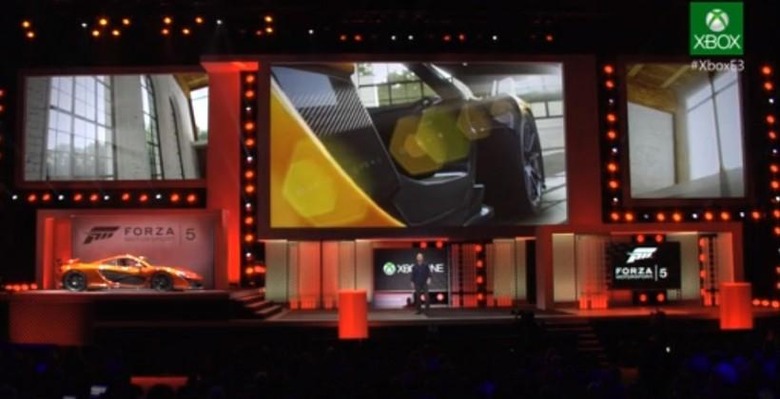 We heard about Forza 5 at Microsoft's initial unveil event for the Xbox One, but developer Turn 10 briefly provided further details on the game during Microsoft's E3 presser today. The newest McLaren seems to be the centerpiece for the new game, and they even had a real one on stage during the event, attracting our googly eyes.
Turn 10 talked about how graphics can be a big focus, but they say that graphics are a given and they want to focus on the gameplay itself. Forza Motorsports 5 boasts improved AI, but Turn 10 says that the new game doesn't really include AI, but a new system that learns your driving habits and uses that to race against you for a bigger challenge.
Turn 10 calls this Drivatar (a merging of "drive" and "avatar"). Forza 5 "logs and processes your decisions in the cloud," and it learns how you drive, and it takes that to drive against other people while you're racing in the meantime. Turn 10 says that this is "the end of AI"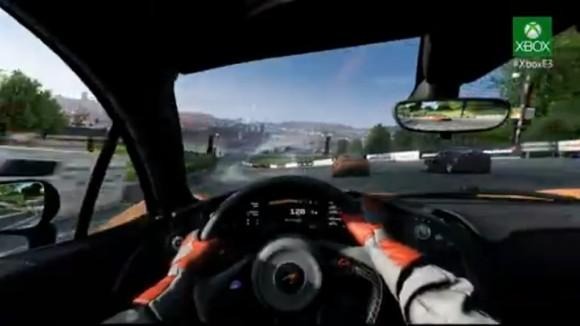 The trailer for Forza 5 was also unveiled during the presser, showing off nothing but in-game footage of the game. Obviously, the graphics are impressive, but Turn 10 is betting more on the various features in multiplayer, as well as the driving mechanics of the cars and such.