Ryse: Son of Rome revealed by Crytek at E3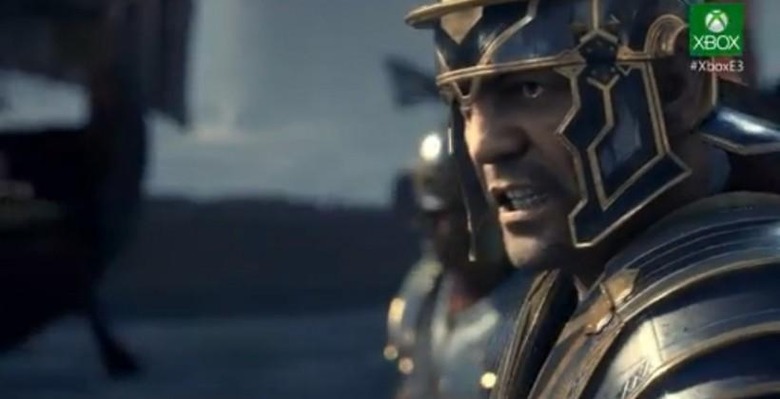 We were teased with Crytek's newest game last month, called Ryse, but today during Microsoft's E3 presser, we're seeing a first-look at the game, having a peek at some of the gameplay in a new trailer. Gamers will be able to experience the rise of the Roman Empire through the eyes of a Roman soldier, and as expected, the graphics look stunning.
The game is extremely fast paced, and there's certainly a lot going on from what we're seeing. Also, there's a lot of stabbing with swords and blood spewing everywhere. It's definitely not the game for the weak-stomached, but if you like ancient warfare, this game will most likely appeal to your senses.
However, there's also many explosions, with ships blowing up and castles on fire. The game's controls look fairly straightforward, with specifically-timed button presses that activate certain kill moves during combat. There's a ton of stuff happening on the screen: tons of soldiers, lots of arrows flying around.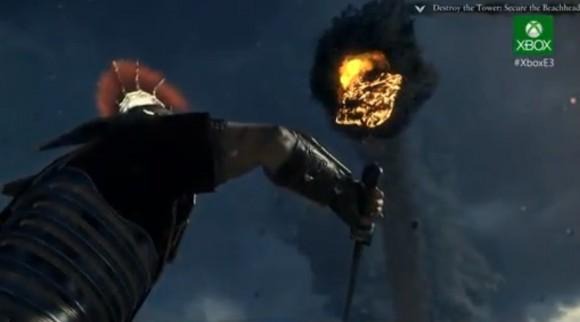 This game looks extremely violent, but the storyline looks incredibly intriguing, and there's some crazy Game of Thrones action going in this game, so fans of the TV series will most likely want to check it out. This will be Crytek's newest release after the Crysis series, so essentially they went from the future, to ancient times, which works out quite well.