Halloween has come and gone, and with its passing comes the start of the holiday shopping season. Companies are preparing to launch their latest offerings in time for seasonal gift-giving, and sorting through the endless products, promotions, and special pricing for the perfect gift can be enough to make anyone's head spin. We've got more than a few ideas for you here at SlashGear, and whether you're in the market for something small and solid for coworkers or a big gift to make your significant other's holiday, read on to see our best suggestions.
Unique Accessory
Fitbit Force – coming soon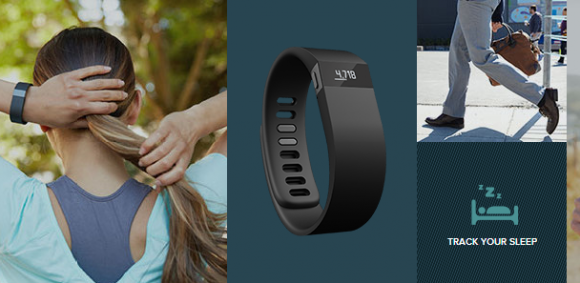 Whether you're trying to pre-empt the holiday excesses or are a devoted athlete looking to quantify your fitness, a fitness tracker helps turn your smartphone into a personal trainer. Fitbit's new Force takes the best health and sleep monitoring of the Flex and adds in a display for easier use on the move. It'll even replace your watch. ($129.99)
Dropcam Pro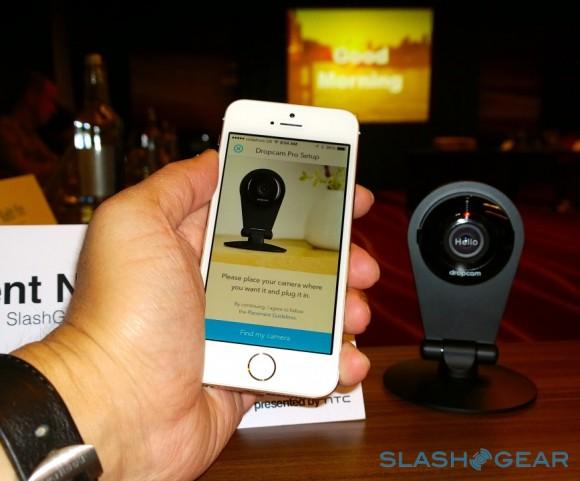 Setting up a home security camera system used to involve grainy video and miles of cable: with the Dropcam Pro it's plug and play. Tiny, and with a no-brainer installation process, the new camera offers live streaming to a smartphone or tablet out of the box, but works best with Dropcam's online DVR for motion-triggered recording, whether it's your kid's room, the front door, or the cookie jar. ($189.98)
Leap Motion Controller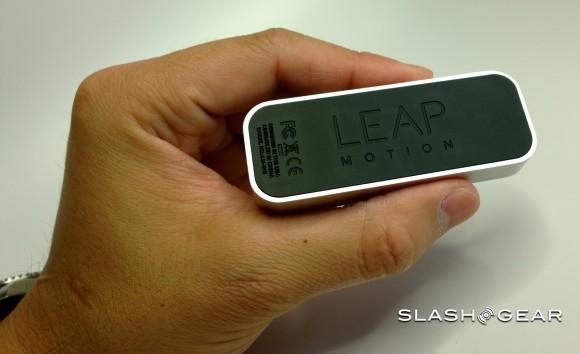 Once upon a time, gesturing in front of a computer was just to express your frustration at the blue screen of death. Now, with Leap Motion's Controller, those same movements can replace your mouse. It might be the size of a pack of gum, but the innovative little dongle adds Minority Report style navigation to your PC or Mac. ($79.99)
Phones
Samsung Galaxy Note 3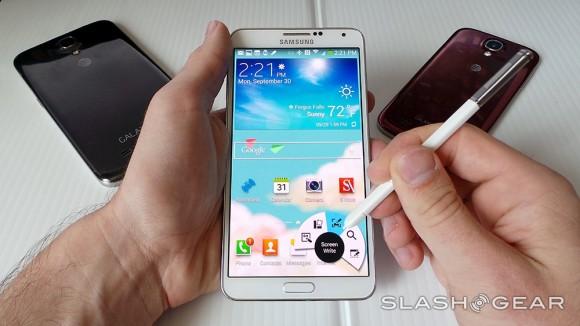 Mobile professionals looking to balance work and pleasure will find both angles satisfied with the Samsung Galaxy Note 3, with a huge, detailed 5.7-inch display ideal for video and mobile games, while a digital pen and dedicated note-taking apps make this phablet the perfect match for meetings and classes. ($299.99 with agreement)
Apple iPhone 5s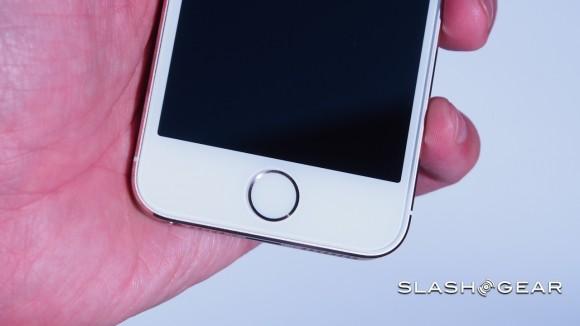 Apple's flagship smartphone just keeps getting better, with a huge range of apps on offer, an upgraded camera, and longer battery life. Now running iOS 7, with an all-new interface, the iPhone 5s also offers the most usable mobile security we've seen so far, with Touch ID fingerprint recognition built right into the home button. ($199.99 with agreement)
Nokia Lumia 1020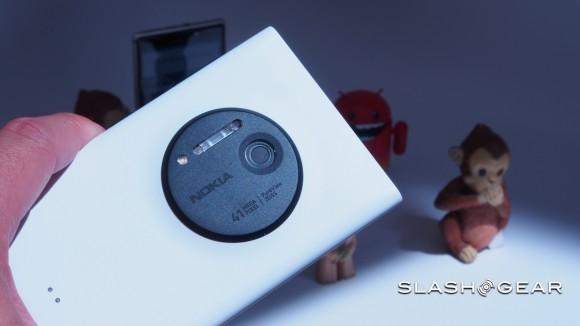 Windows Phone has already built a reputation for its clean looks and ease of use, and the Lumia 1020 adds in Nokia's advanced PureView photography system too. Squeezing a massive 41-megapixel sensor into an eye-catching design, the Lumia 1020 offers photo skills that could put some point-and-shoot cameras to shame. ($199.99 with agreement)
Digital Imaging
GoPro Hero3+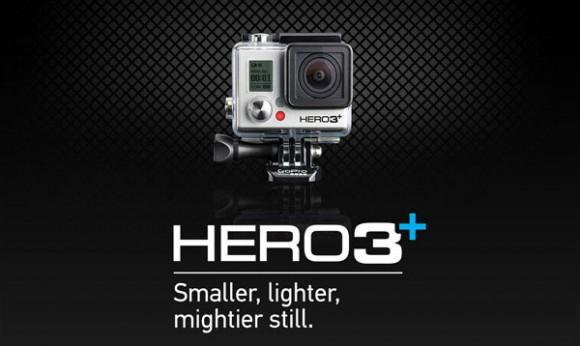 A favorite of extreme athletes, racing drivers, and anybody who wants the YouTube proof that they did the impossible, GoPro's Hero range of action cameras have a reputation for flexibility. Offered with bike, car, and underwater mounts, to name just a few, the latest Hero3+ offers up to 4K Ultra HD video for video suitable for the biggest screens. (from $299.99)
Sony Cyber-shot RX100 Mk.II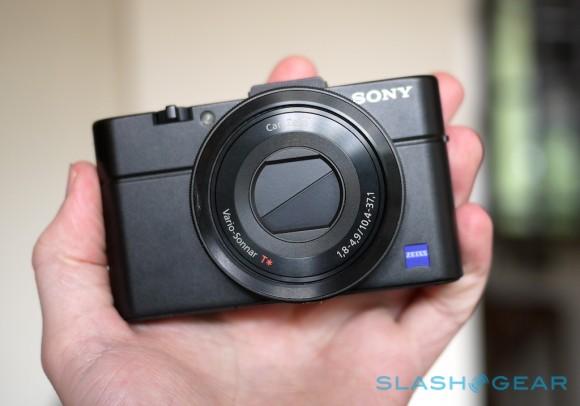 The body of a point-and-shoot but the heart of a prosumer model, Sony's Cyber-shot RX100 Mk.II is the second generation of the company's wildly popular fixed-lens camera. A fast, clean 20.2-megapixel sensor, useful 3.6x optical zoom with Carl Zeiss lens, and optical image stabilization are all wrapped up in a pocket-friendly casing that's ideal for street photography or a night out. ($749.99)
Home Theater
Chromecast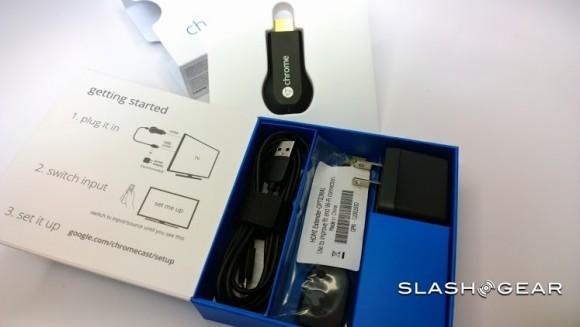 Google's streaming media player isn't just compact, tucking neatly into a spare HDMI port behind your TV, but simple to use, turning your phone or tablet into a remote and pulling in Netflix, Hulu Plus, YouTube, and more. If the thought of spending hundreds on a new Smart TV makes you break out into a cold sweat, the Chromecast is a low-cost alternative. ($35)
Apple TV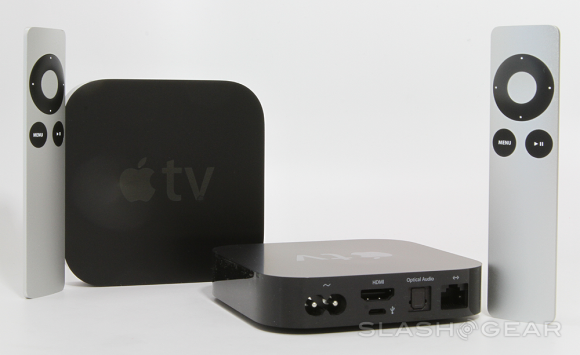 Apple's set-top box may have started out as a hobby for the company, but the Apple TV has grown up into a capable media center in its own right. Offering the expansive iTunes catalog, not to mention streaming favorites like Netflix, YouTube, and most recently iTunes Radio, the Apple TV also bridges your iPhone or iPad with your big screen, making showing off holiday slideshows simple. ($99.99)
Sonos PLAY:1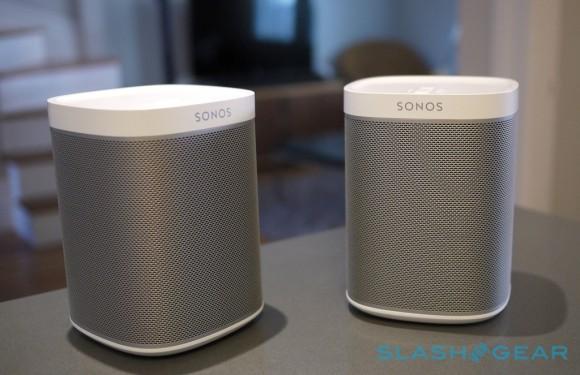 Sonos' range of easy to use wireless speakers have made it the darling of audiophiles and tech-lovers alike, and the PLAY:1 brings all that appeal to an even more affordable price point. Punching above its size in sound quality, and conveniently humidity-resistant so you can sing along in the shower, the PLAY:1 sets up in seconds. ($199.99)
Tablet
iPad Air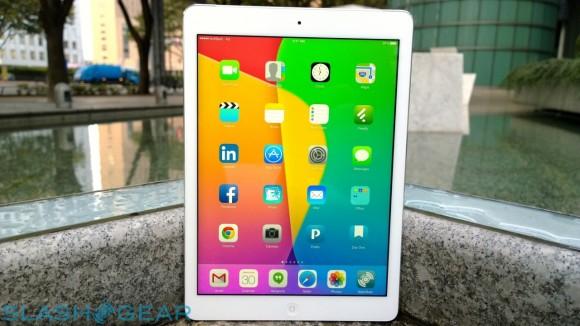 We thought Apple's 9.7-inch iPad couldn't get any thinner, but the iPad Air proved us wrong, trimming size and weight across the board despite packing a faster processor and longer lasting battery. Showing off iOS 7 to its best advantage on the ocularly-pleasing Retina display, the iPad Air is straightforward enough to be used by the whole family, and powerful enough to make it a laptop alternative for mobile professionals. ($499.99)
Nexus 7
Google's own-brand tablet gives Android its chance to shine, with a 7-inch high-resolution display making for something both pocket-friendly and perfect for multimedia. Android's flexibility means the Nexus 7 can turn its hand to work, play, or somewhere in-between, while the Nexus name means you'll get all Google's newest features when they're first released. ($229.99)
Sony VAIO Tap 11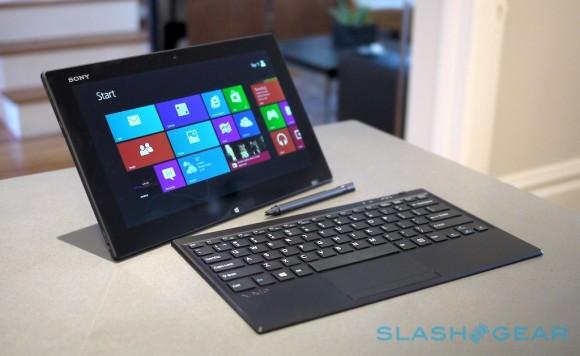 Is it a tablet or a very adaptable laptop? With its magnetic keyboard – which doubles as a screen cover – and a useful, precise digital pen, the Sony VAIO Tap 11 ticks most boxes you could ask for, running a full version of Windows 8 on a crisp, clear 11.6-inch display. Just as suited to digital artists as those wanting to surf the web from the sofa, the VAIO Tap 11 is equally at home on your desk.($799.99)
This holiday gift ideas is brought to you by Best Buy. Products are picked based on our experience with the devices. Feel free to leave suggestions if you think a product should be in the guide.