Sony Cyber-shot RX100 II hands-on (you want this camera)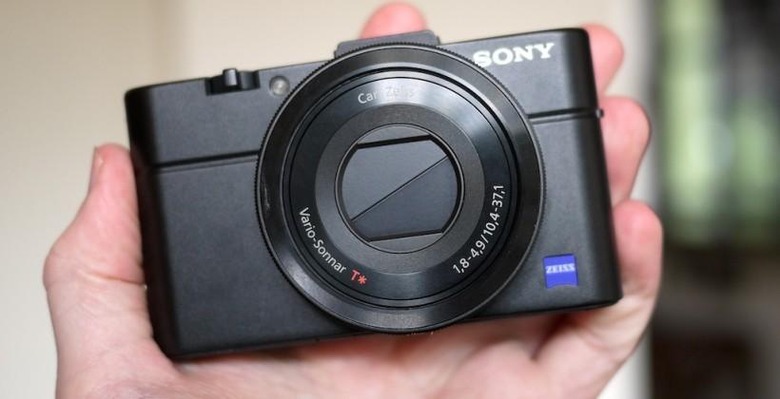 There's a sense that, for all the usual launch hyperbole, Sony didn't quite realize what a hit it would have with the original Cyber-shot RX100; that's not a mistake it's making second time around. The new Cyber-shot RX100 II builds on the same winning formula as before – fit a compact-scale body with a relatively large, 1-inch sensor for DSLR-style images in something eminently more portable – but improves the sensor and throws in more convenience features like an adjustable LCD, WiFi, and NFC. We took the Cyber-shot RX100 II to the streets of London to see what it could do, and whether this is the camera to make you leave your DSLR at home.
Outwardly, there's not a huge amount to show for the Mark II changes. The RX100 II remains small camera for the sensor size; at 101.6 x 58.1 x 35.9 mm and 254g it's not the smallest compact around, but then the smallest compact doesn't accommodate a 20.2-megapixel backside-illuminated 1-inch Exmor R CMOS with optical image stabilization and a 3.6x optical zoom.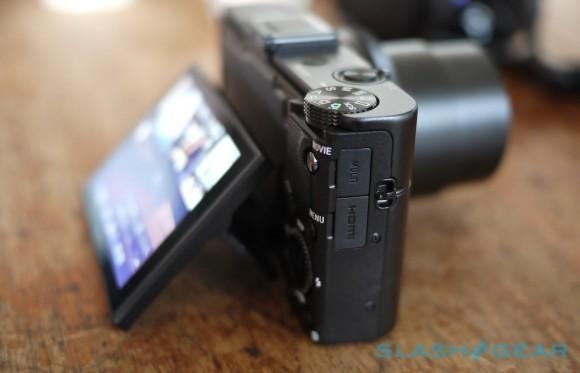 It's that big sensor that Sony is so proud of: around 2.7x the size of what you'd find in a regular compact camera, and though still smaller than a DSLR's CMOS, it's now 40-percent more sensitive in low-light conditions, the company says. Focusing is faster too, Sony promises, and noise reduced. In movie recording mode, it'll now shoot 1080p24 in addition to 1080p30/60, all with stereo audio.
The physical alterations work well. The 3-inch, 1.2m-dot LCD display is now tiltable, making what was already an easily handled camera more flexible for over-the-head and waist-level shooting. Inside, WiFi has been added, along with NFC for easy pairing with an NFC-equipped phone; that allows you to upload photos directly from the RX100 II itself, or even control it remotely. A new Multi-Interface hot shoe opens the door for better accessories, such as an EVF, and Sony has also thrown in a Multi-Terminal socket for a wired remote and even a magnetic filter-adapter mount.
Sony RX100 II hands-on:
The result is a camera dominated by its lens barrel, though still comfortable to hold one-handed. We occasionally found the knurled mode dial slightly too easy to inadvertently move, but we appreciated the movie record key, which is embedded in the thumb-grip and easy to press. The RX100 II's little flash only cranks up when needed – there's no physical button – though we avoided using it in our test shots, since the camera's low-light performance is so good unaided.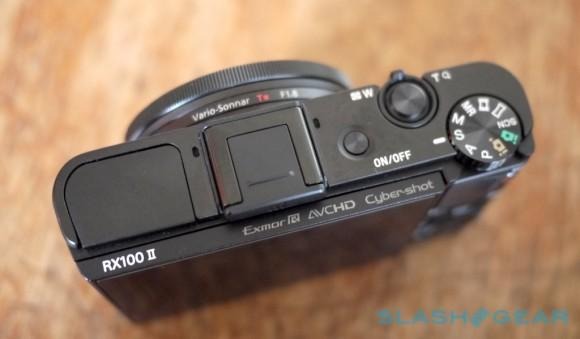 Fitting all the manual controls prosumers demand into a body this small means everything is tightly packed, and we wouldn't have argued had Sony thrown a touchscreen into the mixture as well. We can certainly see beginners and amateurs getting overwhelmed by the surfeit of icons on-screen at any one time. When you actually get to shooting, though, it's easy to forget the complexity: quickly strumming through shutter speed or aperture settings with the easily-rotated thumb wheel and letting the fast autofocus – which handled itself with aplomb, even at the extremes of the RX100 II's zoom – work its magic.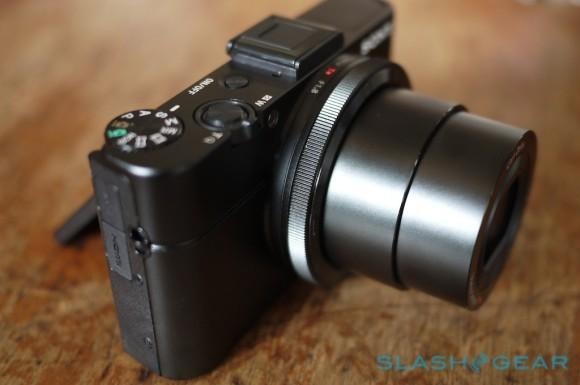 The only slowdown we encountered was when trying the RX100 II's onboard effects. For instance, as below, there's an HDR-hybrid type effect which focuses on the main subject and then gives the rest of the frame a somewhat ghostly blur. It looks good, with the right scene, but it introduces a couple of seconds processing time after each shot.
In general, though, we were incredibly impressed by what the new Cyber-shot could produce. We weren't in a position to do controlled side-by-side comparisons with the first-gen RX100, but we struggled to confuse the auto-focus and low-light performance was impressive.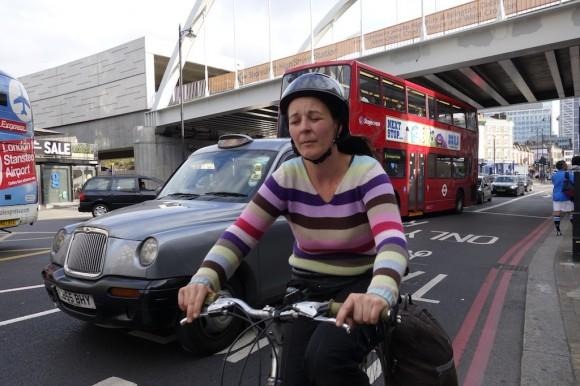 Moving subjects proved no problem for the RX100 II, and colors proved bright but accurate. In short, Sony has kept what made the original popular, and given it a blast of extra flexibility, particularly listening to what its more demanding users have been asking for. At $750 RRP it's not cheap for a compact – Sony intends to put the Mark II on sale alongside, rather than replacing, the first model – but it's nonetheless impressive for a compact that certainly holds its own against Micro Four Thirds rivals.
All of the sample shots in the following gallery are unedited, bar having been resized.
Sony RX100 II camera samples: