Dropcam Pro Hands-on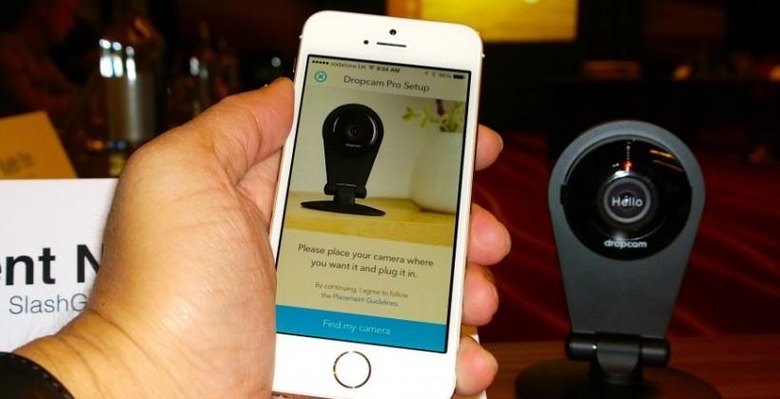 Dropcam wants to make streaming video from your home, your office, or your baby's crib easier, clearer, and brighter, and the new Dropcam Pro camera is how it plans to do it. Boosting audio and video performance from the first-gen camera, and taking advantage of Bluetooth LE for tighter integration into your Smart Home, the Dropcam Pro promises 720p HD footage pushed straight to the cloud, your smartphone, or tablet. We've been getting to grips with the new camera; read on for some first-impressions.
Outwardly, where the original Dropcam HD – now renamed just Dropcam – was an inverted silver teardrop, the new Dropcam Pro keeps the shape but switches to a sober black finish. However, inside it's a completely different machine, starting with a new, larger image sensor which the company claims is twice as sharp during the day and up to 7x better in low-light or nighttime conditions.
The Pro lens – now a six-element, all-glass assembly – has a 20-percent wider field of view than the Dropcam, at 130-degrees, while the microphone doubles the sampling rate for clearer audio. The integrated speaker has been improved, too, for a boost in loudness and clarity. Then there's connectivity, with dualband WiFi for 2.4GHz and 5GHz networks, along with Bluetooth LE for streamlining setup and better integrating Dropcam Pro with other devices.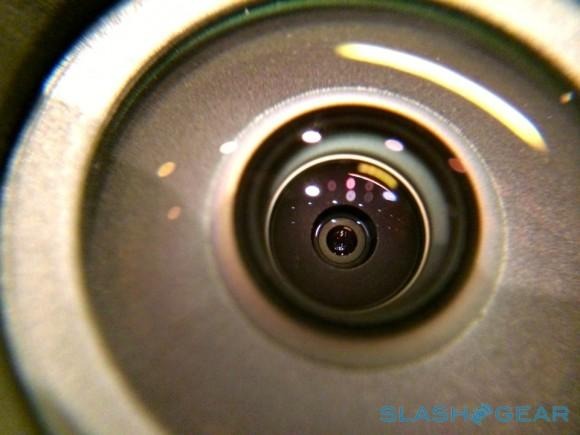 New hardware is only half of the story, however. Dropcam has also refreshed its software and its cloud recording system, with support now for setting the camera up directly from an iPhone or iPad – rather than demanding a full computer – while there's also 8x digital zooming with image enhancement (the regular Dropcam gets 4x digital zoom). A new activity recognition system has been baked into the cloud recording system, which can track and recognize patterns of movement, identify them as certain activities, and trigger preset alerts based on user-defined categories.
Dropcam Pro Easy Setup & Hands-on demo
Just as before, ease of setup and convenience are what help set the Dropcam Pro apart. We were able to go from boxed-up to streaming video to our phone in minutes, simply by running through the basic setup steps on the mobile interface. In fact, all it took was punching in the WiFi password and the Dropcam Pro was online; we were then able to name the location it was monitoring and see thumbnail clips in a simple timeline indexed by movement.
The iPad app is more comprehensive than the iPhone version, with the same thumbnail timeline but easier at-a-glance visibility of when each clip was triggered. You can switch between live streaming and stepping back through the previous week's footage, as well as save individual clips or share photos taken from the video. A microphone button turns on two-way audio streaming, so that you can talk through the Dropcam Pro's integrated speaker, with volume that belies the compact overall size.
We'll be putting the Dropcam Pro through its paces for a full review very soon, and you'll be able to pick the internet-connected camera up in stores from today, priced at $199. The original Dropcam stays on sale at $149; both include free live streaming, but demand a monthly subscription for cloud DVR access. That comes in at $9.95 per month for seven days of continuous recording, or $29.95 per month for thirty days of recording.