Chromecast ship date confusion heightens pressure for second wave

This month Google's newest (and tiniest) device to hit the market is seeing some confusion in shipping times through 3rd party sources after the first wave has sold out. This HDMI-friendly dongle was introduced on July 24th as a sort of reboot for the ill-fated Nexus Q which had its production cut short just weeks after its initial introduction. With a $35 price tag attached, Chromecast was set for success, it would seem, as the device sold out in less than a day.
In our original SlashGear 101: What is Chromecast? we made clear how simple the workings of this device were, while in a follow-up column on how Chromecast was a viable STB replacement, we discussed how important it was that the device was the size it was (and is).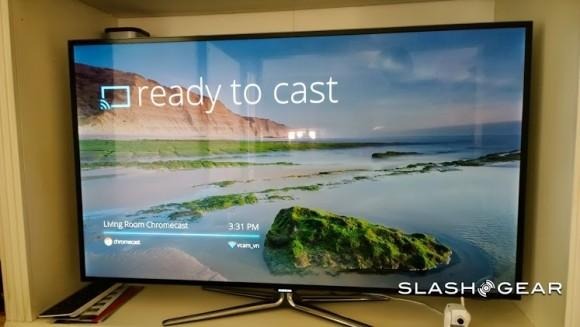 We send out a full Chromecast review and decided we'd actually like one or two in our home beyond our own review unit. Encouraged by word that Marvell's new streaming chip might contribute to a refreshed stock of Chromecast units in stores, we ordered a unit from Amazon.
Ordering a Chromecast back on the 29th of July, we received a rather startling notification that the device's estimated shipment date would be somewhere between October 17th and 30th. Needless to say, such a ship date was not expected – and we're suspecting we're not the only ones who received it. This information was first posted by Android Community yesterday.
The good news is that a follow-up email has been sent by the company today letting us know that – woops – that shipping date was incorrect.
"Thank you for your recent Chromecast purchase. Earlier today, you received an email indicating an incorrect estimated order delivery of late October. We are actively fulfilling orders weekly based on customer order date and all customers who placed orders prior to August 7 should receive their orders in the coming weeks and into mid-September. We will notify you as soon as your item ships and apologize for the confusion."
This is not the only time such change-ups have occurred with relatively popular devices like this in the past several years, and we're expecting the trend to continue. If you've had a similar experience, please feel free to let SlashGear know – this is all part of the early adopter smart device experience, of course!