Chromecast dongle flood likely as Marvell outs streaming chip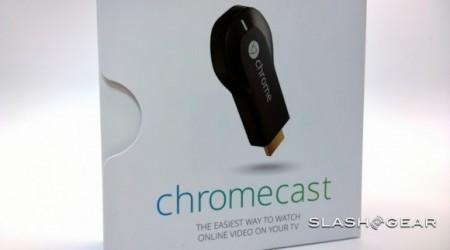 Supplies of Google's Chromecast dongle may be scarce, but that could all change as third-party streaming stick manufacturers wade into the Chromecast space. Chip manufacturer Marvell, which provides the SoC powering Google's adapter has revealed the ARMADA 1500-mini for Chromecast, a cheap chipset for hooking up HDMI displays to a Chromecast-powered entertainment system.
Demand for the Chromecast stick apparently caught Google by surprise, with the $35 adapter selling out shortly after it was announced. New online orders through Google's own Play store are warned not to expect their new toy for another 3-4 weeks, in fact.
It's unclear whether an ARMADA 1500-mini powered alternative will arrive within that period, but the market looks set to be flooded with Chromecast-compatible hardware. Supporting 1080p HD, just like the official Chromecast dongle, the Marvell SoC is intended not only for dongle-type form factors as Google went for, but could also be integrated into a smart TV, a set-top box, or something else.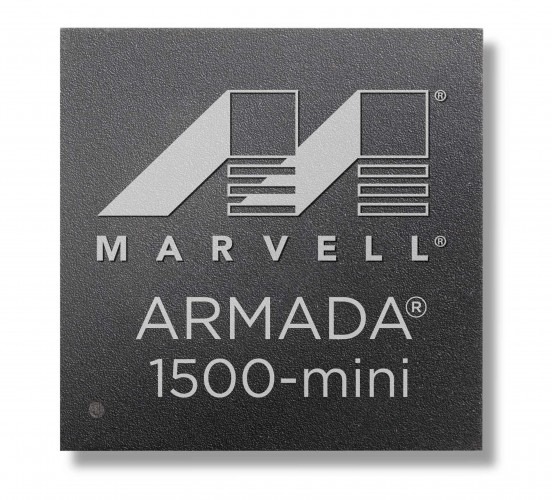 The official Google Chromecast adapter – which we reviewed yesterday – has a relatively small portfolio of abilities out of the box, but the combination of easy browser tab sharing and its low cost have helped offset any functionality shortcomings. Effectively plug-and-play once slotted into a free HDMI port, hooked up to a USB power supply, and connected to a WiFi network, the dongle can currently stream Netflix, YouTube, and Google Play content and be controlled by iOS and Android devices.
However, a "beta" plugin for Chrome on Windows, Mac, and Chromebook allows the content of a tab to be mirrored on the TV, through the Chromecast stick. That effectively works around the limited number of apps with current support for the Chromecast service.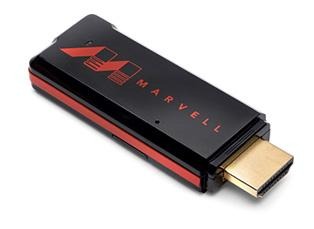 Marvell hasn't said exactly how much it will be charging OEMs for the ARMADA 1500-mini, nor confirmed that the SoC is the same as what's inside Google's Chromecast, though it seems more than likely. There's more on Chromecast in our SlashGear 101 on the streaming system.