Achim Runnebaum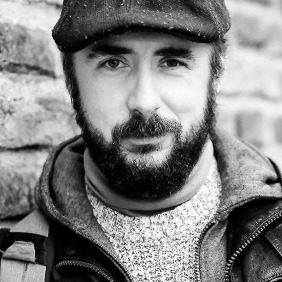 School
University Of Florida
Expertise
Technology, Cameras, Digital Trends
He has a keen interest in the newest technology.

He loves the art of photography, both from a creative as well as a digital perspective.

Achim spent his formative years in his native Germany, until his family moved to the US when he was 13.
Experience
Achim loves to explore the latest trends in technology and share information about the newest gadgets, gizmos, and whatchamacallits with readers. Fascinated by the latest tech since getting his first computer at a time when a 56k dial-up modem was a must-have gadget du jour, and e-vehicles were just a pipe-dream, Achim tries to stay up to date as a cutting-edge, state-of-the-art multitasker with old-school sensibilities. A wizard on the keyboard and a Padawan on a longboard, he can often be found in coffee shops surfing the net, or cruising the endless wave just before sunset.
Education
A fascination for psychology and teaching eventually garnered Achim an undergraduate degree in Educational Psychology at the University of Florida and, soon after, a Masters in TESOL, which further solidified his intrigue with the written (and spoken) word and the subtle intricacies of language.
Stories By Achim Runnebaum