CP+ 2015 Wrap Up - New Camera Gear In Full Swing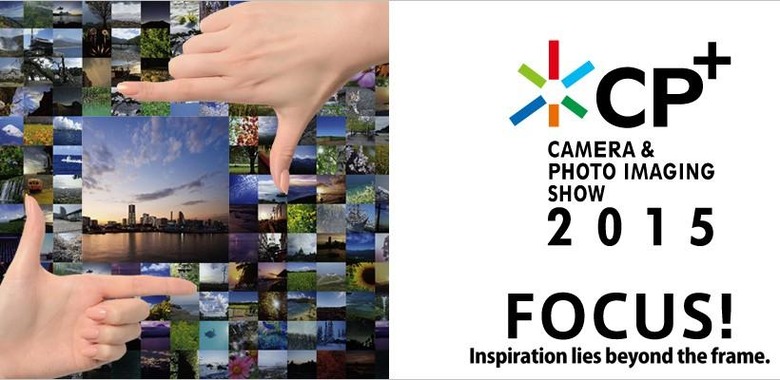 Situated in the beautiful Port City of Yokohama, The CP+ Camera and Imaging Technology show draws a huge crowd every year, and most vendors wait until right before the show to make their big announcements for that year. Of course there are many Camera Technology Shows throughout Japan, but CP+ in Yokohama is the biggest. Vendors from around the world come to present their latest and greatest gear, and this year was no different. There were some big announcements from Canon, Nikon, and Olympus on the horizon.
Up front and centre was Canon with their pompous new 50 megapixel sensor, in the form of the EOS 5Ds and 5Dr. The former has a low pass filter to stamp out Moire in pictures, while the latter does away with the filter. This trend was started by Nikon with their D800/D800E cameras. The idea behind the different versions is that the lack of a filter produces sharper overall images, but at the cost of producing more Moire. For those of you who don't know what that is, it can be observed as a "wavy" pattern that shows up in areas with uniform linear textures, such as jackets, some shirts, etc.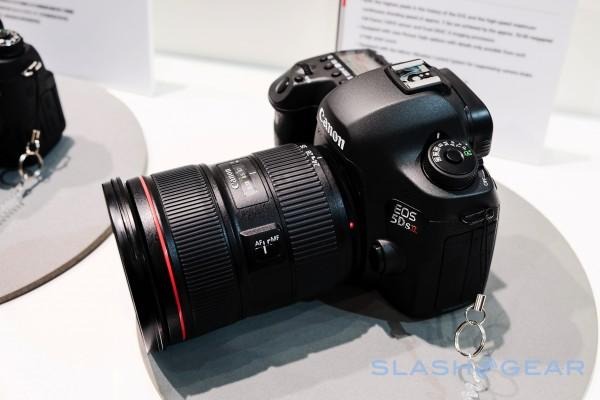 I guess the megapixel race is back on the table. 50(!!!!) Megapixel?!?! And I used to complain about the image size on my Nikon D800 at 36 Megapixels, which produces files around 75 Megabytes/file!! We'll see what the end consumers think of this move by Canon, but for now, the Canon 5Ds/r series are the champions of the megapixel wars.
Of course, Nikon has not sat idle the past few months either. They chose a very different route this time, however. Coming completely out of left field, the recently announced D810A is geared specifically towards Astrophotography enthusiasts and professionals. Of course it can take pictures in any situation, but the camera has an optical IR-cut filter that lets in all the light captured by a regular camera, in addition to the red H-alpha-wavelength light emitted by distant nebulae and galaxies. It's optimised for that narrow band of light (656 nm) and visible light, but it doesn't let in infrared light (700nm and up). It's rather curious that Nikon decided to go for such a small niche this time, but I'm sure there is a reason for their "astro madness". The D810 already produces stunning images, so I'm sure we'll see some astounding astro-photography images making the rounds very soon.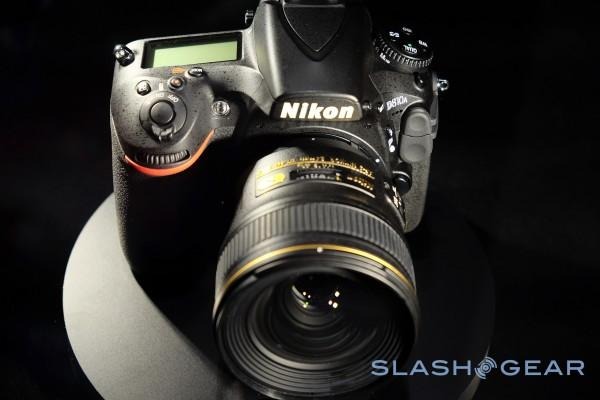 On the other side of the hall, Fujifilm concentrated more on their lens lineup this time around. Trying to solidify their place against the other major players, they seem to consistently turn out stellar lenses that hit all the right notes with enthusiasts and pro's alike. Fuji have some exciting new lenses coming out this and next year, which are sure to be a hit with Fuji shooters.
Starting with the very recently announced 16-55 f/2.8 R LM WR, which was on display and available for testing. It is very sharp, contrasty, robustly built, yet not too heavy.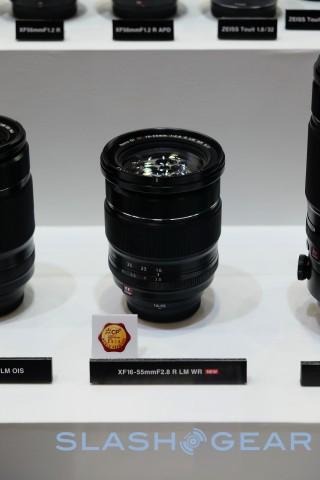 Fuji also displayed pre-production prototypes of the upcoming 90mm f/2.8 R lens, the 16 mm f/1.4 R Wide-angle lens, and the eagerly-awaited 120mm f/2.8 R Macro lens. Also on Display was the upcoming 35mm f/2, which is an upgrade to the very popular 35mm f/1.4 currently available.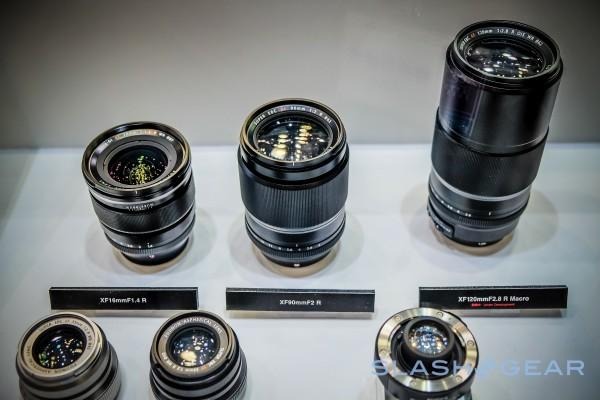 There was no mention of any upcoming X-T2, or X-Pro2 Cameras, however, as many people have been eagerly awaiting. Cue the chorus line of Tom Petty's "The Waiting (is the hardest part)"....
Speaking of lenses, Sigma displayed some of their new lenses at the show, namely the 150-600 f/5-6.3 DG OS HSM, and the 24 f/1.4 Art Series.
Moving on to the Olympus booth to try out their latest offering in the form of the OM-D E-M5 II. While the design has not changed much from its predecessor, this new camera improves on various aspects of the original OM-D E-M5:
- Improved autofocus

- 5 axis image stabilisation

- Extensive button customisation options

- Tilty-flippy, touch-sensitive 1.04million Dot LCD Screen

- 2.35 million dot EVF

- Pixel shifting mode
That last one could be a true game-changer. It essentially combines multiple exposures to generate a 40 Megapixel image. Whether that last feature will get E-M1 users to switch, remains to be seen, but it certainly raised a few eyebrows at the show.
Also of note is the Olympus Air, a small "lens camera" that attaches to your phone. Similar to the Sony QX line of cameras, this small and lightweight camera promises to let you attach any 4/3 lens you like and instantly transfer photos to your phone.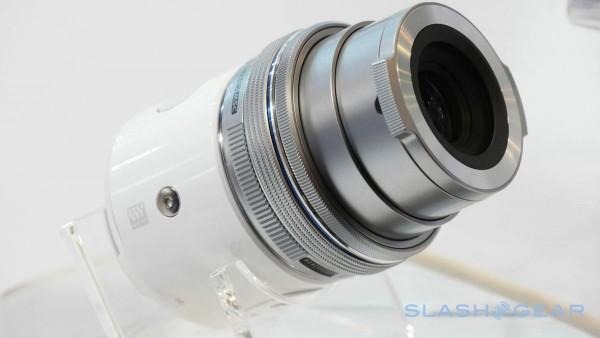 There were, of course heaps more lenses from Tamron, Canon, Zeiss, and others on display as well. Unfortunately, there just isn't enough space in one article to write about all of them. One thing is for sure, though. Get your wallets ready, because 2015 will be an exciting year for photography enthusiasts indeed.