Olympus Air A01 wireless camera leverages your smartphone

Olympus has introduced its own lens-shaped wireless camera designed specifically for use with smartphones: the Olympus Air A01. This camera is similar to Sony's own recent lens cameras, offering the quality you get with a dedicated digital camera while leveraging all the features (connectivity, instant sharing, etc.) of a smartphone. This is an open platform camera joined by eight apps, nearly two dozen filter and art effects, and it'll be available starting early next month through the maker's online store.
First things first, the Olympus Air AO1 will only be available in Japan — it isn't clear whether the maker plans to make its new lens camera available elsewhere later on. It'll be available starting March 6, with the body-only version being priced at 33,800 yen.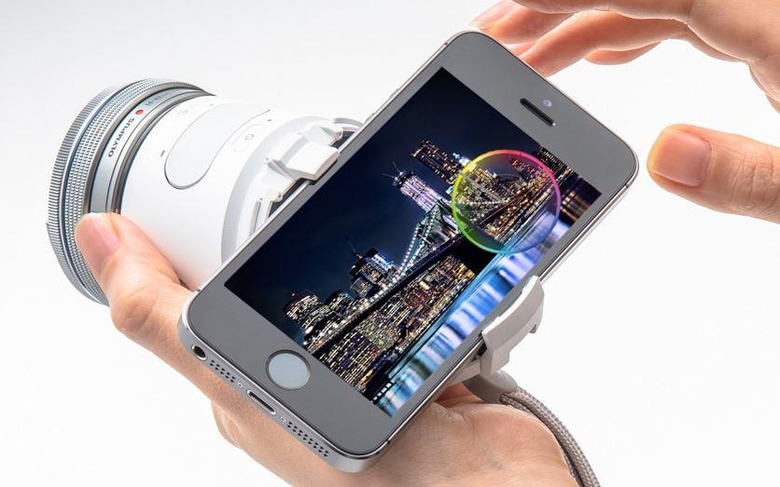 This micro four-thirds camera features a 16-megapixel sensor, a body weight of 147 grams, and wireless connectivity through which its users pair it with their smartphone. WiFi authentication is achieved using a QR code, after which point the camera will work with the related apps (assuming they're installed) to lend control of the camera and the resulting images.
There's burst capture at 10 frames-per-second, up to 1/16000 shutter speed for shooting fast moving subjects, and up to 3x digital zoom. Images can be edited using things like the OA.ArtFilter app and OA.ColorCreator app, while the OA.ModeDial app offers "the entire control scheme" one would get by using a traditional camera.
SOURCE: Olympus