OnePlus 11 5G Review: Don't Sleep On This Flagship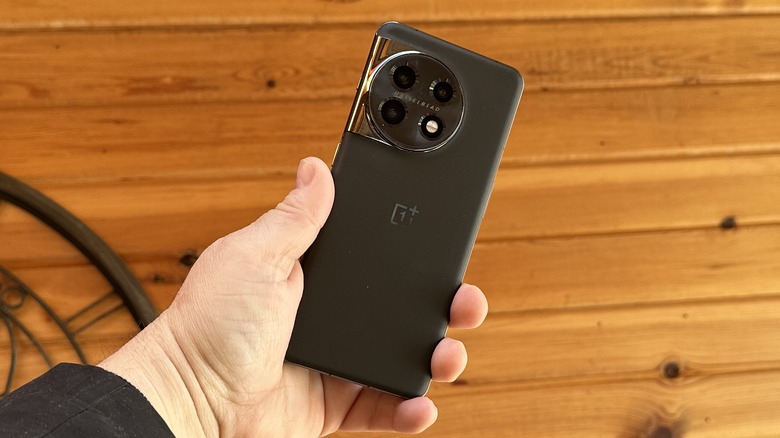 Adam Doud/SlashGear
We may receive a commission on purchases made from links.
OnePlus has been in an interesting place for some time now. Once the proud Flagship Killer-producing startup, OnePlus for years has been making flagship phones in its own right, now leaving the midrange killing to the Nord series of phones. But OnePlus's flagship phones have seemed somewhat rudderless for a few years now.
Some point to its not-merger with Oppo as the source of the confusion. Others point to the exodus of Carl Pei, who left to form his own phone company, Nothing. Whatever the case, OnePlus has been seemingly trying a spaghetti-at-the-wall approach to release cycles, trying to see what sticks. One year, OnePlus made two primary phones in the spring, and a T series in the fall. The next year, it made just the 2 main phones in the spring with no follow-up T series. The next year it made just a pro version in the spring and the T version in the fall. Throughout this saga, there have been other variants released in certain local markets, but there hasn't been a consistent, cohesive release strategy since roughly 2018.
Now, let's talk about 2023. This year, there will be one OnePlus flagship phone, and that's it. This year's OnePlus 11 will be the phone. There will be no T variant and no Pro model. What you see is what you get. OnePlus says it is "Streamlining its flagship portfolio" — and that is what it (arguably) needed to do.
So, this is it. If you're shopping for a OnePlus flagship in 2023, this is your Yahtzee. It arguably checks a lot of boxes, including a very attractive price. I've been using the OnePlus 11 provided by OnePlus on T-Mobile's network for three weeks, and this is my full review.
Of course it's 5G
Adam Doud/SlashGear
Before we get started, I need to point out that the official name of this phone is the OnePlus 11 5G, but it is 2023, and I will no longer be appending the 5G to phone titles, because in 2023 if you don't have 5G capability, you barely have a phone. Yes, this phone supports 5G and it does so on all three major networks in the U.S., so now that we've gotten that out of the way, we can move on.
The OnePlus 11 comes in two colorways: Titan Black and Eternal Green. The finish on my Titan Black version is a matte texture on the back covered with Corning Gorilla Glass 5 and it is one of the most slippery phones I have ever used. By all reports, the Eternal Green variant is even more slippery. I spent the first few hours of use holding this phone with one hand while tapping on the screen with the other. By the end of the first day, I added a strip of gaffer's tape to the back of the phone, which actually matched the finish quite nicely, just so I could use the phone one-handed.
Also, on the back is one of the most obnoxious camera bumps in recent memory and I have to say: I'm into it. It's a camera bump that demands attention and, like the OnePlus 10 Pro and the OnePlus 10T, it molds into the side of the phone nicely. Unlike the OnePlus 10T, this camera cutout grabs tiny hairs and holds them hostage like no other phone I've ever used. The circular bump is reminiscent of the Lumia 1020 of old, and if this were a black circle on a different finish (like Eternal Green), I wouldn't hesitate to give it the "Oreo" moniker.
Specification monster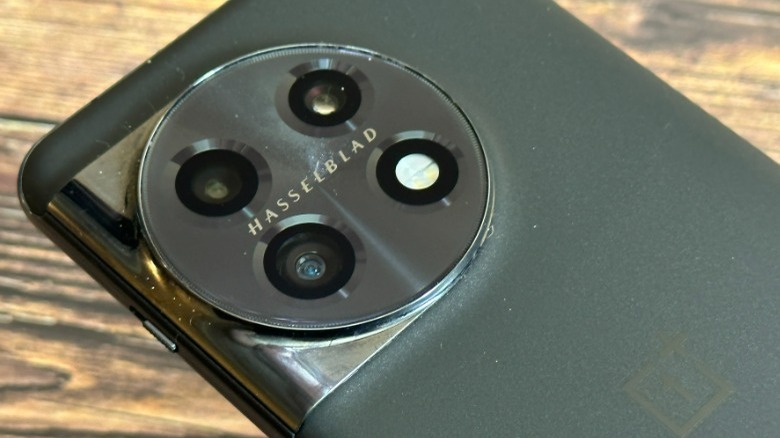 Adam Doud/SlashGear
Beyond that, the phone is very slim at 8.53 mm and weighs just 205 grams. Along the right side are the phone button and the familiar ring slider, and on the left, you have the volume rocker. The phone has a dual SIM card slot, but I opted to use eSIM, and thank you very much for that half-hour conversation with T-Mobile tech support, Apple.
This phone is the first I have used with the Snapdragon 8 Gen 2 processor, and we'll discuss that at length in the performance section. Backing that up, this phone ships with 8GB or 16GB of RAM depending on whether you have 128 GB of UFS 3.1 or 256 GB of UFS 4.0 storage. My review unit had the latter, and the combination of all of those factors means the phone just flat-out flies.
The aforementioned camera bump is home to a triple-camera setup comprised of a 50-megapixel main camera with f/1.8 aperture, a 48-megapixel ultrawide camera with f/2.2 aperture (115-degree field of view), and a 32-megapixel portrait telephoto sensor with 2x optical zoom and 2/2.0 aperture. On the front in a punch-hole is a 16-megapixel selfie camera with f/2.45 aperture.
Gorgeous display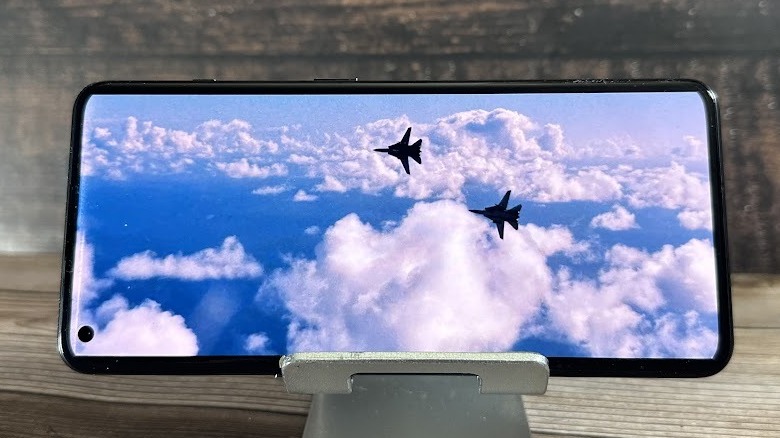 Adam Doud/SlashGear
The display is a 6.7-inch 2K "Super Fluid" AMOLED display with a variable refresh rate of up to 120 Hz. The display itself is gorgeous, with a 2D wraparound edge, and OnePlus did a great job at filtering out phantom touches when reaching across the screen with my meaty sausage fingers. I did not use a phone case for the entirety of my review period, and I never had a problem with phantom touches, which up until this point for me was completely unheard of. I don't know what black magic OnePlus baked in to prevent touches, but I wish it would share that recipe with every other phone maker ever.
Finally, the phone carries a 5,000 mAh battery which also gets its own section later in the review. For now, I'll say I have one complaint which I will get out of the way right here — there is no wireless charging, which is unacceptable in a 2023 flagship, but the rest of the battery story almost makes up for it.
Solid software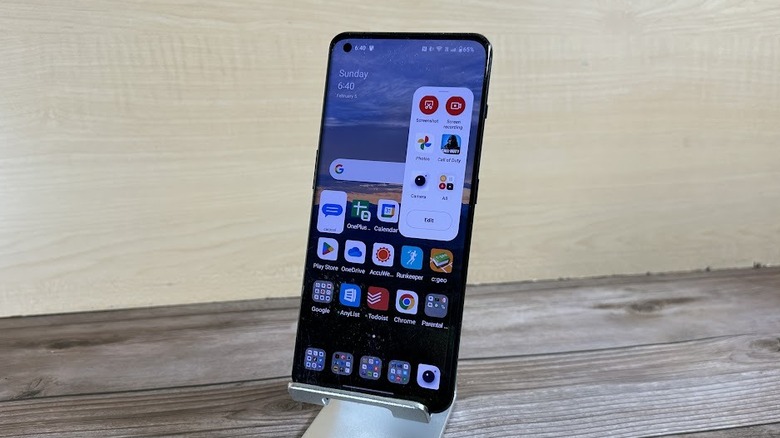 Adam Doud/SlashGear
OnePlus has a long reputation for being tops in the software department, though that reputation started to fade once it began sharing development resources with Oppo. In general, I have never been too impressed with OnePlus's software, though I will say it is extremely customizable which is the essence of Android after all. OnePlus makes creating folders very easy which is a godsend for someone like me who obsessively organizes apps into folders on a single home screen. Plus, you can bulk-uninstall apps in the app launcher which is a nice touch.
Other software highlights include the Smart Sidebar which is similar to other phones with a floating launcher on the side of the screen. It lets you quickly launch just about any app by swiping in from the side of the phone. There's also OnePlus's floating windows scheme which lets you float just about any app by swiping into the multitasking menu and continue swiping all the way to the top of the screen. I found that to be the handiest when I wanted to read in the Kindle app but keep another app very readily accessible for scanning a bar code or quickly accessing another piece of information.
Game Time!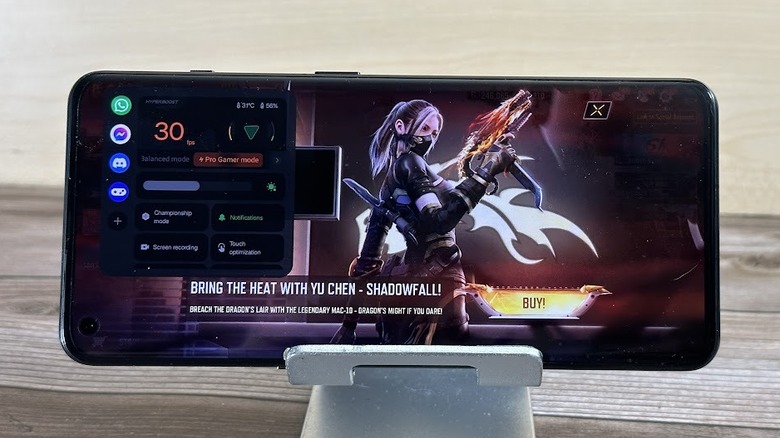 Adam Doud/SlashGear
Then there's gaming mode which gives you quick access to stats on your phone like battery, temperature, and FPS. You can choose between better performance, battery savings, or a balanced approach, plus you can quickly launch messaging apps like Discord or WhatsApp. There's even a fun option for a voice changer. All of these are designed to get you into your game zone and stay there. I found they were useful, especially the quick sliders for volume and screen brightness, but also pretty standard in most game modes.
That's not necessarily a bad thing, but it wasn't particularly inventive either. OnePlus is positioning this phone as one that can appeal to gamers, which is great, but I'd like to see OnePlus expand gaming capabilities a bit more than your garden-variety controls to prevent notifications while in a game. Plus, I'd like those controls to be a bit more accessible – when you're in a game, you access gaming mode by swiping down on the corner of the screen, but the touch target is small, and if you're not far enough to the edge, you can accidentally swipe down your notification shade instead, which is definitely no bueno.
Go ahead, try and stop it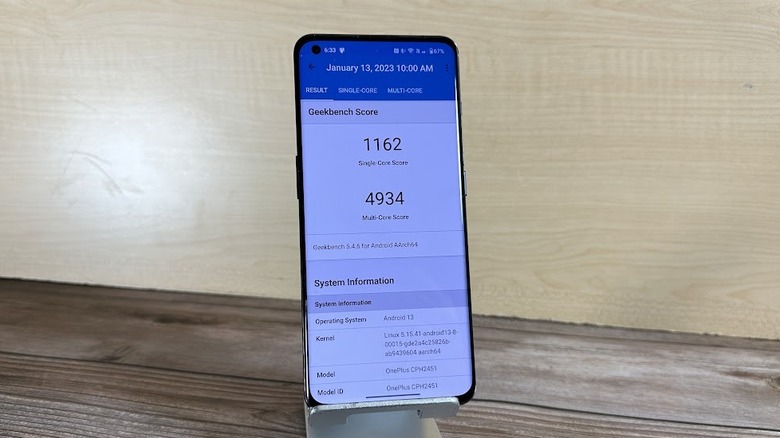 Adam Doud/SlashGear
On the performance end, this phone absolutely flies. Starting with benchmarks, the phone scores 1,162/4,934 in the single/multi-core tests. To put that in perspective, The Snapdragon 8 Gen 1 processor scored 663/3,317 in the Samsung Galaxy Z Flip 4, while Apple's iPhone 14 Pro notches an outstanding 1,894/5,481 pair of scores. So, the OnePlus 11 sits right in the middle of the two. What's important to remember is that all three of those phones are performance monsters, so there's no real loser here.
That's evident in gameplay. The OnePlus 11 Pro swims through games like "Call of Duty: Mobile," "Genshin Impact," and "Asphalt 9." OnePlus positions this as a gaming phone, which is fair — it can certainly handle any load you throw at it. I'd argue that there's more to a "gaming phone" than just performance, and for that, you can look at our RedMagic 7S review from late last year. But the point is, the OnePlus 11 is still a screamer.
Excellent cameras during the day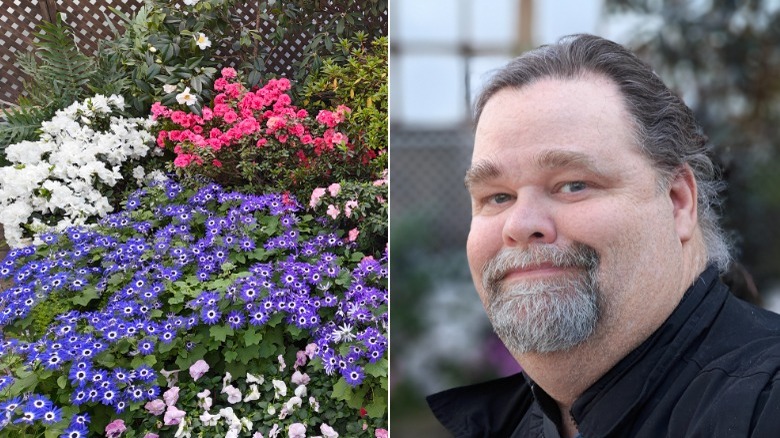 Adam Doud/SlashGear
On the optical side, this phone packs a pretty good punch, with a few predictable shortcomings. As mentioned, there are three cameras here: a primary camera, an ultrawide sensor, and a 2x telephoto sensor that is mainly utilized when shooting portraits. Overall, the camera setup is quite good and worthy of the flagship label. The color science between the three sensors is super accurate. There is no deviation between the colors you get between the sensors.
When the lighting is good, you'll have trouble trying to shoot a bad photo. It's very simple to just pull out the phone and snap a quality pic. That includes most situations, portraits, landscapes, and even moving subjects is solid. Granted my moving subjects were dogs in the backyard; if you're trying to shoot a high-intensity soccer game, your results may vary. Burst mode is (for some reason) limited to 20 shots at a time, which is a bummer.
On the other hand, one thing dogs in the back yard are notorious for is moving, all the time. So, grabbing close ups of the pooches can be tricky on a lesser camera. The OnePlus 11 handled it with aplomb, which is great.
On the video side, walking with the phone produces really solid stabilization, making it great to shoot with. The selfie camera on the other hand has no stabilization, so if you're walking, make sure you're pointing forward. Speaking of the selfie camera, some photos turned out a tad washed out, which is a little concerning. On the other hand, it's easy enough to turn this phone around and shoot selfies with a main camera using the volume buttons as triggers.
Camera quality depends on light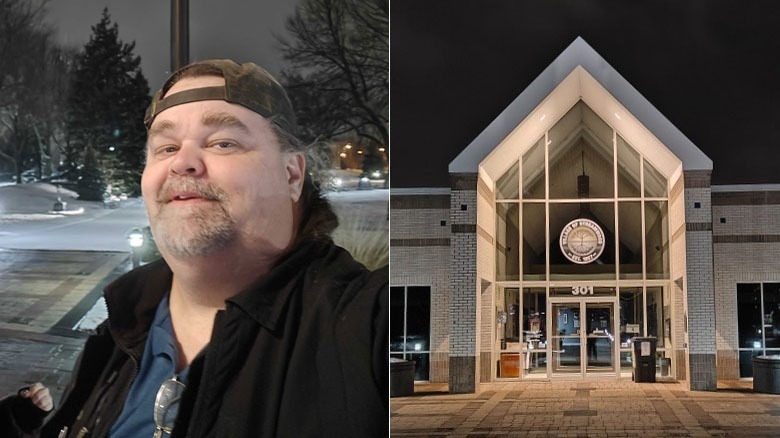 Adam Doud/SlashGear
At night, things get a little worse. The main camera performs fine on subjects that aren't moving, but things get blurry quickly with the slightest amount of movement. This isn't terribly surprising since this is where most cameras suffer. That being said, samples shot with the Pixel 7 and iPhone 14 show more clarity. Nighttime is still a challenge for all smartphones, and the OnePlus 11 is not far behind the leaders.
As for video, it still encounters the same issues as basically anyone else. There's a lot of grain in the dark spaces and focusing and lack of stabilization are both prominent issues. If you're shooting video at night, stick with the main sensor.
Overall though, it's fair to say that this phone is among the leaders in the camera department. The only complaints I have here are the complaints I have for most of its competition. Low light is the Achilles heel for many a phone, and the OnePlus 11 is not immune.
The real story: The battery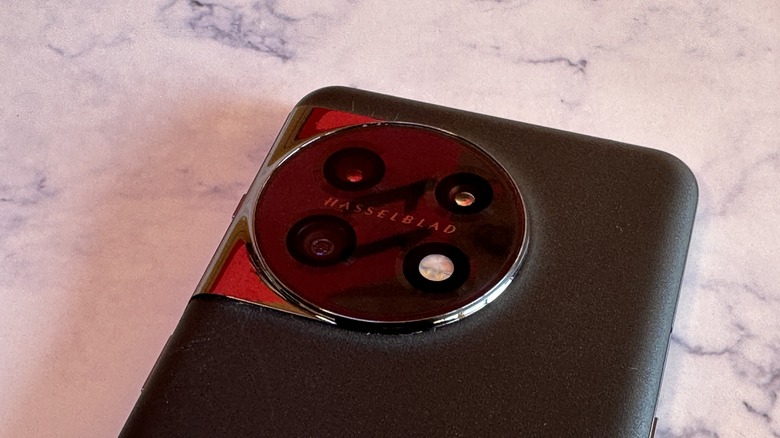 Adam Doud/SlashGear
Now, we get to arguably the most interesting part of the OnePlus 11 conversation – the battery. The battery itself is a 5,000 mAh battery split up into dual cells of 2,500 mAh a piece. This allows the battery to fill up even faster and it shows. OnePlus continues to throw my battery testing out the window because unlike most other phones (in the U.S.) the OnePlus 11 supports super-fast charging, and includes a super-fast charger in the box.
This year, OnePlus ships an 80W charger in the box, and oddly enough, the cable is of the USB-A to USB-C variety which seemed odd. OnePlus says that customer feedback indicated that when a user was charging their phone using a plug other than the included one, most often it was with a USB-A connector (e.g. a laptop USB port, or other charger laying around). That's a fair point, but it seems questionable in my book. What isn't questionable is the speed.
Super-fast is super fast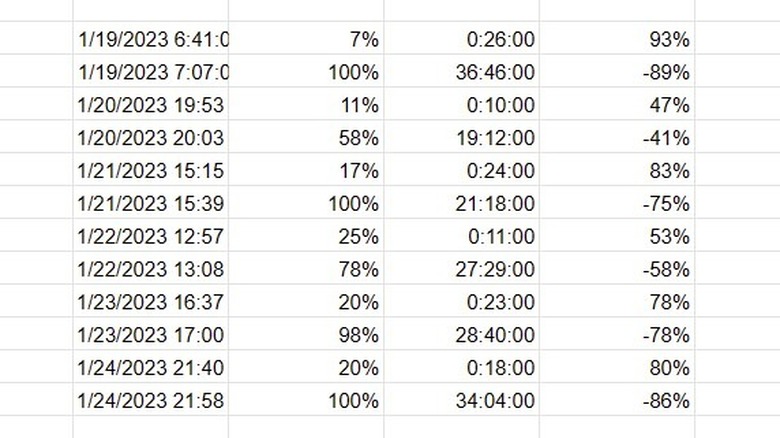 Adam Doud/SlashGear
OnePlus says this phone will charge from empty to full in 27 minutes. That's about right. It's stupid fast. Accordingly, during my testing period, I did not charge my phone overnight. Instead, I plugged in my phone when it needed to be plugged in, or when I was heading out and needed a quick top-up. I've included a chart above indicating charge times and hours on battery.
My average time on battery was 31 hours and 41 minutes with a maximum time of 43 hours on battery, though it's worth noting that on that particular day, I was very sick and basically didn't get out of bed. As for charging, some notable times: 93% in 26 minutes, 83% in 24 minutes, and 71% in 20 minutes. Basically, in the time it took me to put on my shoes and coat, find my car keys and get ready to go I had an extra 50% in the tank.
This changes everything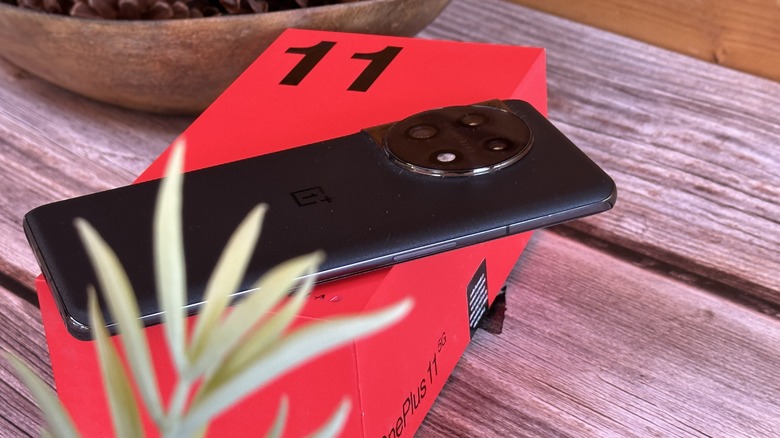 Adam Doud/SlashGear
Put simply, this kind of charge fundamentally changes the way you think about charging. Instead of unplugging your phone at the beginning of the day and praying that it lasts all day, you simply plug in your phone when you need to, and that's a very freeing experience. If anything, I look forward to testing OnePlus phones because of that experience, because it's wholly unique to the U.S. Other phone makers are never going to match this, because doing so would require shipping a charger in the box and everyone else has decided they simply won't do that. So, this is a big feather in OnePlus's cap, and I'm here for it.
The problem is charging is not sexy. It's highlighted on a PowerPoint, sure, but will it sell a phone? The answer is probably not. But let's be honest, it should be. It never loses its luster. People should care more about this.
The course is clear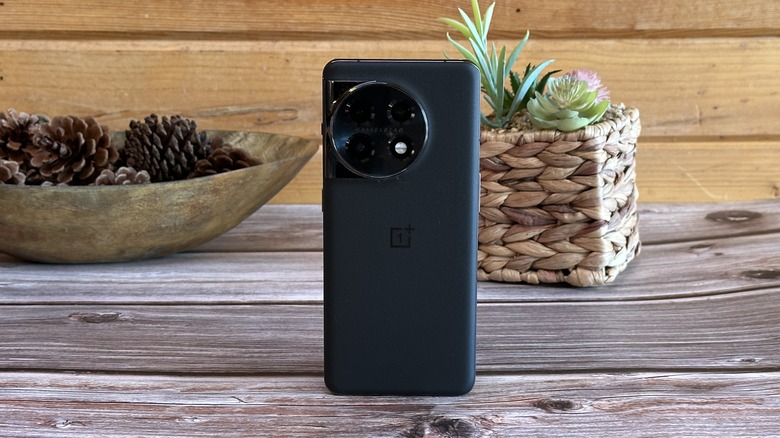 Adam Doud/SlashGear
This is a great flagship phone in 2023. Yes, it has flaws — the lack of wireless changing rankles. But really, this phone checks every box you would want on a flagship except wireless charging, and yes, I'll stop harping on that point now. But seriously OnePlus, yes, it's important. Ok, now I'll stop.
What else are you looking for? The fastest processor, check. Large amounts of RAM, check. A ton of storage, a great display, long battery life, a solid camera: check, check, and check. It's really all there. I would like to see a better telephoto lens. OnePlus chose to go for a better portrait mode, and that's a fair point, but as a parent, I want to zoom. 3x is fine, 5x is better. Plus, it's questionable whether or not that 2x optical zoom lens actually improves portrait mode beyond what software processing can do. These are fair criticisms, and a blueprint for a better flagship next year.
This phone should not be underrated, but it is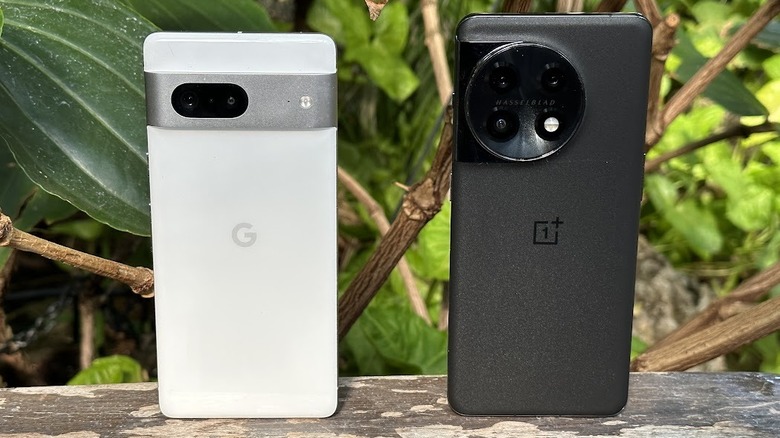 Adam Doud/SlashGear
Beyond that, this phone covers everything you need. It has great hardware, great software, and it can easily stand toe to toe with the iPhone 14 or the Pixel 7. Once our review of the Samsung Galaxy S23 comes out, we can talk about that phone too.
Each of those phones (and especially the Pixel) come with individual features that can make it stand out from the others. On the OnePlus 11, those features are fast charging and highly customizable software. Again, those aren't the sexiest features, so maybe that's one last area where OnePlus needs to improve.
As for me, this will not be my daily phone beyond this review period because of the lack of wireless charging (OK, so I lied before. This is where I finish harping). With a wireless-charging capable phone, I can attach a MagSafe adapter (like this OneTap Ring Adapter from Spigen) and use the host of MagSafe and Qi charging accessories I have scattered throughout my life. Without wireless charging, those accessories become nothing more than a collection of paperweights and modern art constructs.
But the bottom line here is, this is a powerful flagship and it deserves a place in your pocket. Just make sure you put a case on it (or some gaffer's tape), or it'll fly out of your hand every time you take it out.
Pricing, availability, and a word on carriers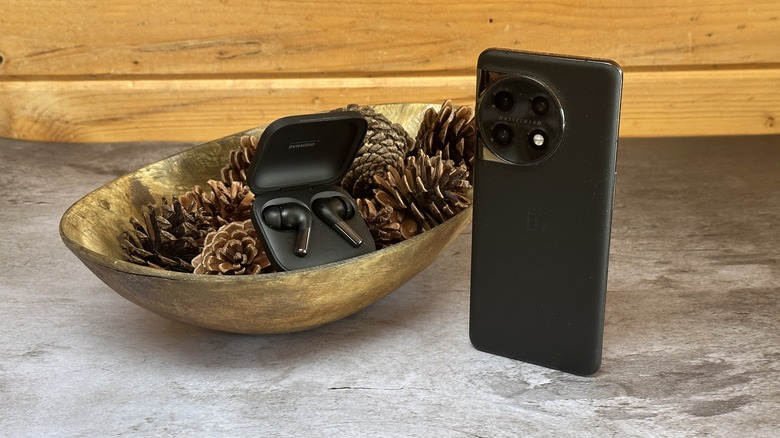 Adam Doud/SlashGear
The OnePlus 11 will hit store shelves starting at $699, which is a pretty impressive price point for these specifications. I would love the pricing even more if OnePlus could have included wireless charging, ok fine, I'll stop harping.
You can buy the OnePlus 11 from OnePlus.com, Amazon, and Best Buy on Feb 16 with preorders starting today. You may notice that the three major carriers in the U.S. are not mentioned. OnePlus made a big splash coming to T-Mobile with the OnePlus 6T. This year OnePlus is not being sold in carrier stores.
At the OnePlus Launch event in New York City, I asked Robin Liu, CEO of OnePlus North America about that. Liu indicated that speed was the most important factor when deciding whether or not to go through with carrier certification. The OnePlus 11 had already launched in China, so in order for the phone to launch globally as soon as possible, OnePlus didn't want to spend the time necessary to acquire carrier certification and delay the launch even further.