The best iOS apps of 2012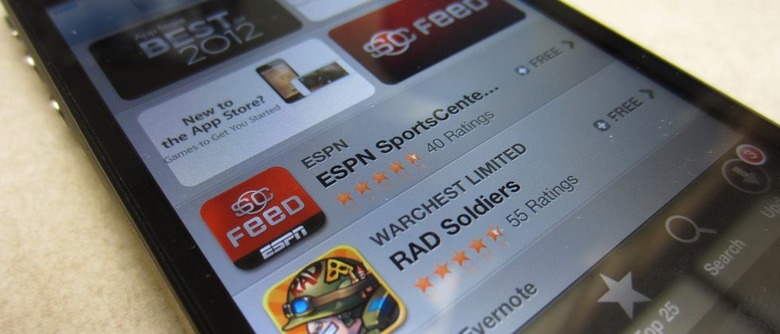 2012 ended with quite a bang, and while the world didn't end as we expected, we got to see so many awesome iOS apps come to fruition this year. It was a big year for Google, and a lot of independent developers stepped up to make not only good apps, but great apps. We decided to gather up all of the iOS apps that released throughout the past 12 months and provide you with 10 of our favorites. It wasn't an easy task to narrow it down to just 10, though — there were a lot of amazing apps that just barely missed the cut, but we think we have a solid list here. So, without further adieu, here are our choices for the best iOS apps of 2012.
Google Drive
Google Docs, the company's own cloud-based office suite, was pretty rad, but they completely overhauled the service by renaming it Google Drive and turning it into a full-fledged cloud storage solution. They made it even better by introducing an iOS app that now features full editing capabilities, as well as the ability to make changes offline. It makes the service not only a top-notch cloud-based office suite, but also an awesome cloud storage service that's capable of taking on Dropbox, SugarSync, and the rest of the cloud-storage gang.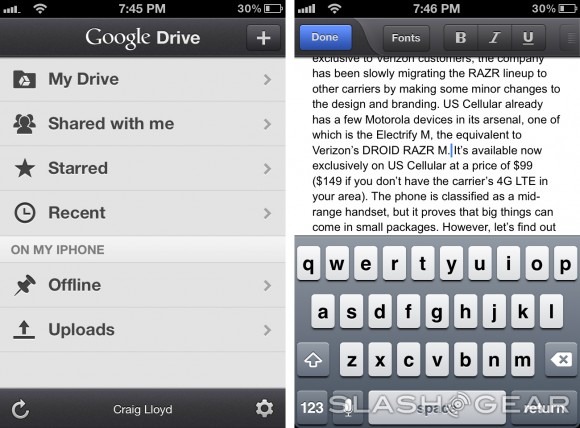 Google Chrome
Chrome is an awesome browser for the desktop, but the company replicated the app and brought it to iOS over the summer. It includes most of the same great features as the desktop version, including the omnibar that allows for instant searches, pre-fetched pages, and swipe gestures to manage and close tabs. You can also sync bookmarks, history, open tabs, and even saved passwords for web pages across devices that also have Chrome running. Essentially, it's a feature-packed app, and it's even better when you already use Chrome on your desktop. Read our full review to learn more.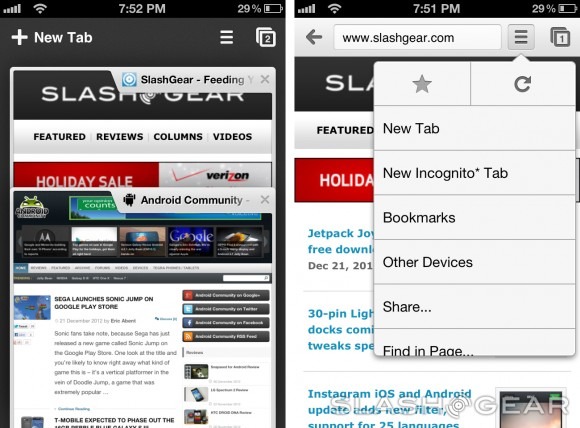 Clear
To-do list apps are a dime a dozen nowadays, with a only few that really stand out. Clear is just one of them. It has an insanely minimalist interface, and while there's not much to look at (other than a to-do list), swipe, pull and pinch gestures are what make the app really shine. Tasks are arranged on top of one another and the more important task are toward the top in red, while low-priority tasks are given a cooler color the further down they are. There's no buttons whatsoever — everything is done through gestures, and tasks are limited to 30 characters, forcing you to make your lists straightforward and to the point. Check out our full review of Clear to learn more about it.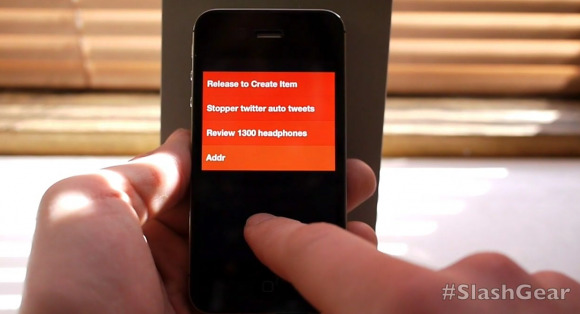 iPhoto
If you use OS X, you most likely take advantage of iPhoto to organize and manage your photo collection. For iOS, though, there was really no good app that had the capabilities of iPhoto on the Mac — the built-in Photos app was the next best thing. However, Apple finally released iPhoto for iOS earlier in the year, and it allows you to browse, edit, and share photos on your mobile device, all from a good-looking and intuitive interface. There's also a lot of quality effects and features that you can take advantage of right in the app, including adding captions for photo journals, adding vignettes, and use a variety of "brushes" to repair or adjust photos. Read our full review of the app to learn more.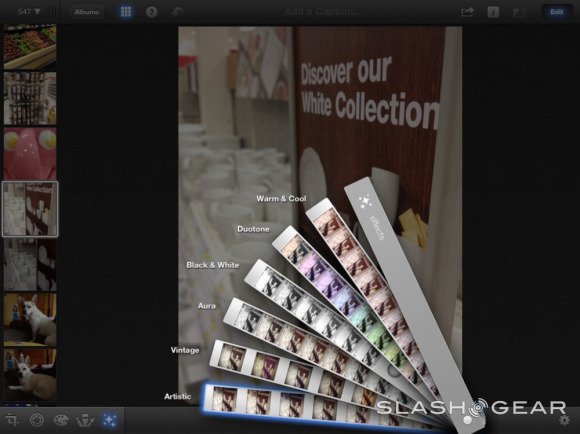 Google Maps
If there was one app that felt like it was saving us from a sinking ship, it was Google Maps for iPhone. Many iOS 6 users who loathed Apple's own maps offering looked to Google for a ring buoy to grab onto. Luckily the company delivered in only a few short months after the release of iOS 6, and while we didn't have anything to complain about with either apps in our comparison, you can't go wrong with Google's extensive database and super-detailed maps. Check out our full review of Google Maps for iPhone to learn more.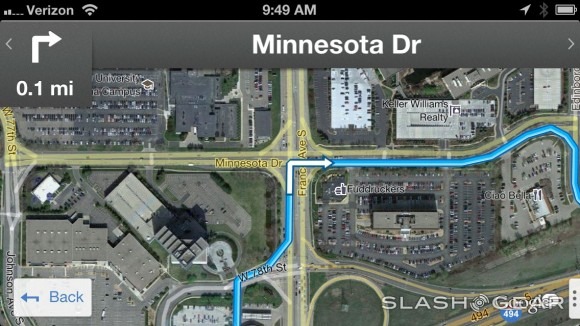 Fantastical
Fantastical is probably one of the best calendar apps you can get for your Mac, and it just recently released on the iPhone. The mobile version is just as solid as the OS X version, and it features an intuitive interface, as well as incredibly fast natural language input. The app's interface relies mostly on swipes. It starts off by giving you the day's events, and swiping to the right will advance the calendar one day, while swiping down will give you a quick glance at the full month. Swiping down again will result in going back to the day view. And of course, it integrates with all sorts of different calendar services, like Google Calendar, iCal, and even Facebook.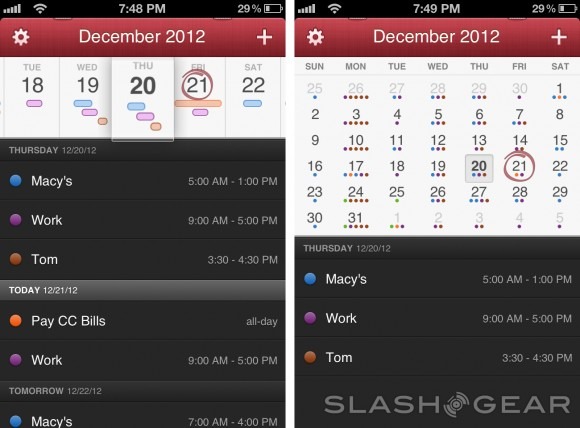 YouTube
Just like with Google Maps, Apple ousted its built-in YouTube app in iOS 6. However, that didn't stop Google from releasing a native YouTube app that turned out to be even better than Apple's previous built-in offering. This time around, the app comes with voice search and a redesigned user interface that makes navigation way easier, as well as a slide-out sidebar that provides quick access to settings and playlists. Avid viral-video viewers can finally watch Gangnam Style just one more time while on the go.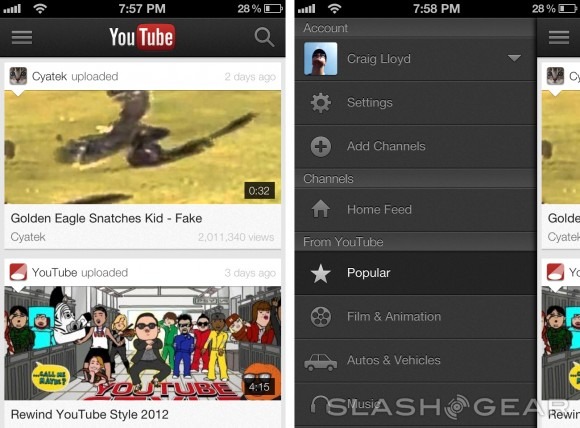 Checkmark
There's certainly nothing wrong with iOS's default Reminders app, but why settle when you can get so much more? Checkmark offers location-based reminders that are far more easier to set up than Apple's offering. In just three taps, you can create reminders that notify you when you get home, arrive at work, or pass by the grocery store. And just for good measure, Checkmark also includes normal reminders that will alert you of important tasks at a specified time.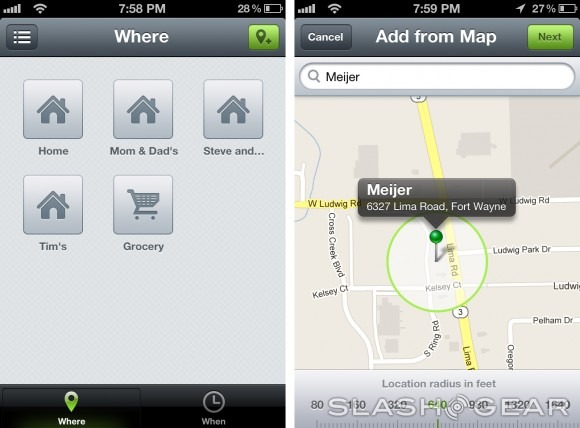 Spotify for iPad
One of the best music-streaming services arrived on the iPad earlier this year, and it came with an interface that we fell in love with immediately. Spotify for iPad is only available to Premium subscribers, but users will certainly get their money's worth. The app sports a "Now Playing" screen with huge cover art, and also features gapless playback and crossfading abilities. It also allows you to search for songs and playlists right from the main screen without having to tab around or even stop a song that's currently playing. Check out our full review of the app to learn more.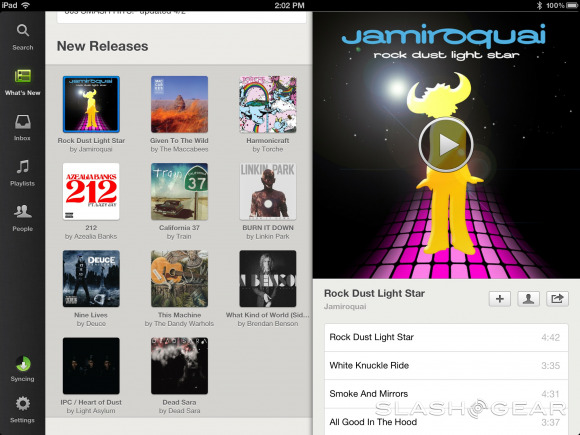 Tweetbot for iPad
As with iOS 6's Reminders app, the official Twitter app isn't horrible, but Tweetbot offers a few more features and greatly takes advantage of swipe gestures. Essentially, Tweetbot does what any other Twitter client can do, but it does it extremely well. The apps includes quick access to all of your essential feeds, like replies, mentions, and favorites, and it offers quick customization options. However, one of the most-used features that users will enjoy is the ability to tap on a tweet and instantly have a selection of actions to choose from. Check out our review of Tweetbot for iPad to learn more about it.