iOS 6 Maps polarizes Apple fans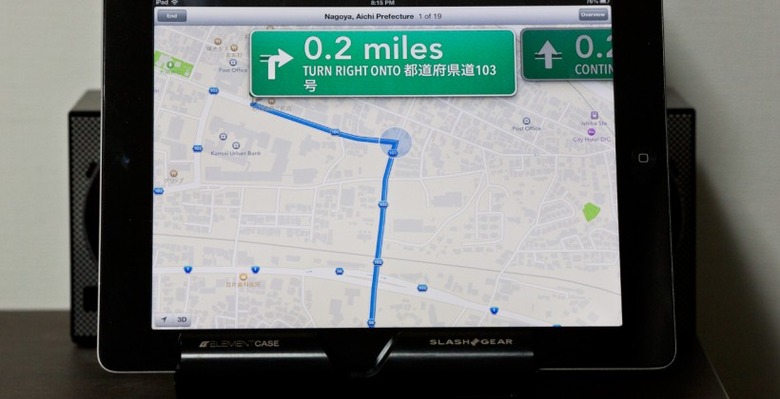 Apple's free iOS 6 update pushed out to iPhone, iPad, and iPod touch owners yesterday, has already begun provoking strong reactions from users, with the homegrown Maps app singled out for most criticism. Replacing Google Maps on the iPhone 5, Apple's version has won praise for its eye-catching "flyover" 3D mapping and slick integration with iOS as a whole, but also come under fire for patchy and inaccurate data.
The mounting tensions between Apple and Google are believed to be the root cause of Google Maps' being replaced, with Apple looking to control its own navigation experience instead of preloading its rival's software. TomTom and OpenStreetMap have provided the underlying data on top of which Apple built its own interface. However, the usefulness of that data is in question today.
Much of the frustration appears to have come from international users, rather than those in the US, with Apple's mapping data and satellite imagery for locations outside of the US coming in for criticism. The software suffers from out-of-date points of interest, the BBC reports, with some towns in the wrong position geographically or missing altogether, and search results prompting unlikely suggestions for straightforward queries.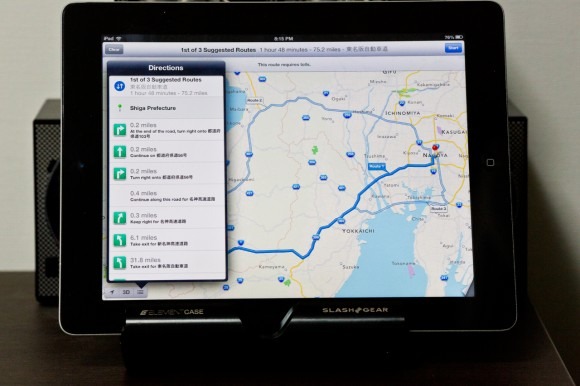 TomTom has denied culpability, pointing out that it's up to vendors like Apple who license its data to add "additional features to the map application such as visual imagery" and describing its mapping content as only the "foundation" of any service. Google has invested significantly into collecting its own location data, for instance dispatching Street View vehicles around cities to gather street-level photography.
Although there's no way to avoid installing Apple Maps as part of iOS 6, and no option to reinstall Google Mpas from iOS 5, there are several third-party alternatives on offer. Some are available via the App Store, with ZDNet flagging up a soon-expiring deal of a year's free Telenav premium service (the offer runs out by the end of the week), while others can be accessed via the browser.
Google Maps itself can of course be found at google.com/maps, but another solid option is Nokia Maps, which was launched as an HTML5 option for iOS and Android users earlier this year. Accessed at m.maps.nokia.com, it includes turn-by-turn navigation for cars, mass transit, and pedestrians, including optional audio guidance, satellite view, live traffic data, and more.
If you're determined to stick with iOS 6 Maps, however – which also includes turn-by-turn navigation, for the first time in the native iOS mapping app –  it's worth remembering that you can report incorrect locations via the map itself and help Apple refine its data that way. Apple told SlashGear after the iPhone 5 launch last week that it expects third-party vendors to deliver mass transit guidance for users, at least initially.
Unhappy with Apple's own Maps app? Happy with iOS 6 in general? Or holding off from upgrading until any early bugs have been ironed out? Let us know in the poll below, and then head over to our iPhone 5 review for more details.
[polldaddy poll=6548281]