Nokia Maps hits iOS and Android as HTML5 web app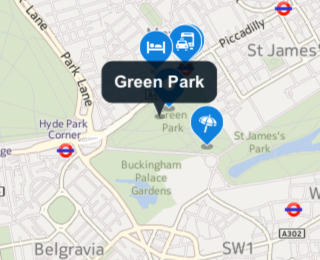 Nokia have posted to the Nokia Conversions blog to let the world know that Nokia Maps is now accessible just about anywhere with a web browser. That means that if you're not a particularly big fan of Google or Bing Maps, you can point your smartphone's browser towards m.maps.nokia.com and use Nokia's solution instead. Check out our hands-on impressions after the cut.
Nokia says that Nokia Maps for Web will work on iOS devices running 4.3 upwards, Android 2.2 and up, as well as the Nokia N9, and even webOS, although they do note support on those two platforms is experimental. There's also support for BlackBerry's running OS 7.0 and up.
Right now there's navigation support for cars, public transport, and walking, just like you would find with Google Maps. There's also support for audio directions: when you plot a route with Nokia Maps, you'll be prompted to download a 2MB audio file, after which a voice will guide you with the typical "turn left" or "turn right" direction instructions, although right now voice navigation is only supported for journeys travelled by walking. Map overlays include a satellite view, public transport routes, and a live traffic view.
We went hands-on with Nokia Maps briefly on an iPhone 4S running iOS 5.0.1, and we have to say, it works remarkably well, even if it it a web based app. The resolution of the maps isn't as high as what you would get from Google Maps, for example, but routing was quick and accurate, and it was nice to see support for London's Tube network. We plotting a faux route through New York City too, which also gave us public transport directions.
Want to test it out for yourself? That link again: m.maps.nokia.com.