Clear list-keeper app Review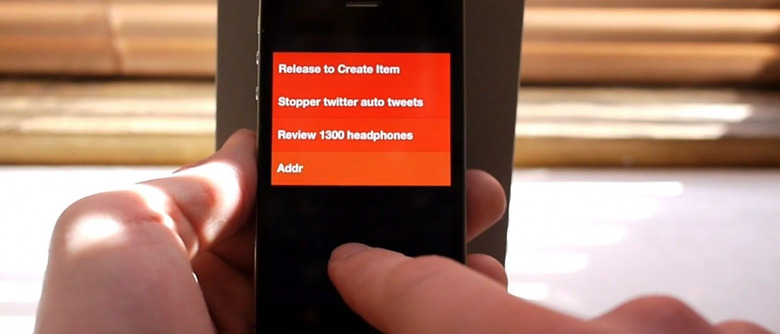 An app which is very clearly part of the new world ultra-simple design movement tied directly to modernism in the getting-things-done department of all hipsters' lives is "Clear" for iOS. This application allows you to undeniably simply make lists of items you must do during the day and does it with a user interface that's candy for the eyeballs. This app works for iPad, iPod Touch, and iPhone, and we certainly suggest the latter choice for all day long pushing and pulling for productivity growing.
This application is created by Realmac Software and not only works to create lists like a snap, it gives you "how to" cards for the less apt amongst us. This app will allow you to make notes, lists for parties, and even set up lines of phone numbers if you wish, all of it up to you with a fully color-coded set of lists at your command. You've got several options for color coding and a heat-list of items whenever you need them.
NOTE: You can check our our full reviews of the iPhone 4S and the new iPad (3rd Gen) if you'd like a better grip on the hardware!
Pull up to create a new list item, pull all the way down to go up a level, and knock items off your list as you complete them. It's extremely simple, I cannot say that enough. This app will cost you a grand total of [$1.99 on the iTunes App Store] today and is worth the price all day long. The only downfall here is that the app does not yet work with Siri – maybe someday!